Das Album des Jahres
The Grateful Dead: "American Beauty" (Warner, Sept. 1970)
Kurz nach "Working Man's Dead" der zweite Geniestreich der Dead, diesmal mit "Friend Of The Devil", "Box Of Rain" (Phil Lesh singt!), "Sugar Magnolia", "Candyman", "Ripple" und "Truckin'". Letzter Titel kam dem am nächsten, was man bei den Dead einen Singlehit nennen könnte.
Mehr ...
weitere Highlights ...
Syd Barrett: "The Madcap Laughs" (EMI/Harvest, Jan. 1970)
Nach den Ausstieg/Rausschmiss bei Pink Floyd (Dave Gilmour hatte den zunehmend unzuverlässiger werdenden Syd Barrett als zweiter Gitarrist zuerst bei Konzerten unterstützt und dann ganz ersetzt) konnte sich Barrett noch zu zwei kurz nacheinander eingespielten Soloalben aufraffen, die interessanterweise von seinen Ex-Kollegen Roger Waters und David Gilmour betreut wurden. Danach verschwand er bis zum heutigen Tag in der Versenkung und wurde zur Kultfigur. Zu Recht oder zu Unrecht? Darüber kann man streiten. Zumindest ist "Madcap" eine schöne Platte geworden!
John & Beverley Martyn: "Stormbringer!" (Island, Feb. 1970)
Nach einem Start als Solist brachte der Schotte John Martyn 1970 kurz hintereinander zwei klasse Platten mit seiner Frau Beverley heraus (Neben "Stormbringer!" noch "Road To Ruin" im November). Danach trennten sich ihre Wege sowohl privat, als auch musikalisch. Produziert in den USA von Legende Joe Boyd (Nick Drake, Fairport Convention, Incredible String Band), begleitet von Paul Harris (keyb), Harvey Brooks (bg) und den Drummern Levon Helm (The Band), Herb Lovelle und Bill Mundi (Frank Zappa).
Ian Matthews: "Matthews' Southern Comfort" (Decca, Jan. 1970)
Solodebüt des Ex-Fairport Convention-Sängers mit tatkräftiger Unterstützung seiner alten Kollegen Richard Thompson, Simon Nicol und Ashley Hutchings. Produziert und komponiert von Matthews, Ken Howard und Alan Blaikely (unter dem Pseudonym Steve Barlby). Der Sound ist noch sehr "britisch": das heißt mehr Folk als Country. Mit dabei ist aber auch schon der Pedalsteeler Gordon Huntley, mit dem Matthews zusammen im Laufe des Jahres noch die Alben "Second Spring" und "Later The Same Year" und den Singlehit "Woodstock" mit stärker Orientierung zum amerikanischen Countryrock hin einspielen wird.
Tim Buckley: "Blue Afternoon" (Straight, Feb. 1970)
Einer der Höhepunkte in Buckleys Werk. Enthält mit "Chase The Blues Away", "I Must Have Been Blind" und "Blue Melody" drei absolute Klassiker. Die Aufnahmesession im Oktober 1969 war dermaßen produktiv, dass noch Material für 2 weitere Platte anfiel: "Lorca" und große Teile von "Starsailor".
Randy Newman: "12 Songs" (Reprise, Feb. 1970)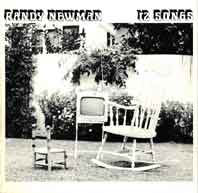 Hinter dem schlichten Titel verbirgt sich bereits die zweite von Newmans genialen Songkollektionen. In der hochkarätigen Studiotruppe befanden sich Ry Cooder, Clarence White & Gene Parsons von den Byrds und Ron Elliott von den Beau Brummels. Anspieltipps: "Have You Seen My Baby?", "Let's Burn Down The Cornfield" und "Old Kentucky Home".
James Taylor: "Sweet Baby James" (Warner, Feb. 1970)
Taylors erste Platte auf dem Beatles-Label Apple von 1968 ging ziemlich unter. Mit diesem Nachfolger gelang ihm aber der große Durchbruch. In der Begleitband Danny Kortchmar und Carole King (JT revanchierte sich und spielte die Gitarre auf mehreren Carole King-Platten), als Gäste u. a. Chris Darrow (Kaleidoscope) und Red Rhodes (Michael Nesmith). Mit "Fire And Rain" enthält die Platte einen seiner größten Hits.
Mehr ...
Van Der Graaf Generator: "The Least We Can Do Is Wave To Each Other" (Charisma, Feb. 1970)
Mit ihrem zweiten Album schaffte es die Band tatsächlich zum ersten und einzigen Mal in die britischen Albumcharts (#47). Das war natürlich ein Irrtum, denn diese "Underground"-Musik mit Jazzanleihen und komplexen literarischen Texten war nie etwas für den Massengeschmack. Tragende Elemente des Bandsounds waren die Orgel von Hugh Banton, das Saxofon von Dave Jackson und die virtuose Rhythmusgruppe (Nic Potter am Bass, Guy Evans am Schlagzeug), während das Gitarrenspiel des Sängers Peter Hammill eine eher untergeordnete Rolle spielte. Es gab - für die damalige Zeit eher ungewöhnlich- keinen Leadgitarristen!
Mehr ...
The Doors: "Morrison Hotel/Hard Rock Cafe" (Elektra, März 1970)
Ihr 5. Album gilt zwar gemeinhin nicht als ihr bestes, hat mir aber immer gut gefallen, vor allem wegen "Roadhouse Blues" (tolle Harp!), "The Spy" (tolle Gitarre!) und natürlich "Ship Of Fools" (Morrison' Stimme!). Die Single "You Make Me Real" (b.w. "Roadhouse Blues") hatte ich ca. 1973 gebraucht bei einem älteren Herren erstanden, der in Wesel in einem kleinen Laden vor allem Groschenromane, aber eben auch ein paar Singles verkaufte. Die Platte habe ich dann später blöderweise an einen Oldiesammler für viel zu wenig Geld abgegeben.
Crosby, Stills, Nash & Young: "Deja Vu" (Atlantic, März 1970)
Nach der Trioplatte vom vergangenen Jahr jetzt der große Wurf mit Neil Young als viertem im Bunde. Fast nur klasse Songs, sodass ich keinen hervorheben möchte. Jerry Garcia bei "Helpless" an der Pedalsteel!
The Greatest Show On Earth: "Horizons" (EMI/Harvest, März 1970)
Lost & Found!
(21.01.2009)
Mehr ...
Joni Mitchell: "Ladies Of The Canyon" (Reprise, April 1970)
Auf diesem Frühwerk stellt Joni Mitchell neben neuen auch einige ältere ihrer Songs vor, die von anderen Künstlern bereits aufgenommen wurden und ihren sehr guten Ruf als Songschreiberin bereits begründet hatten, z.B. "The Circle Game" (Tom Rush, 1968), "Woodstock" (eine wunderbare Version von Crosby, Stills, Nash & Young auf "Deja Vu", sowie als Überraschungshit für Matthews' Southern Comfort). Die Musik ist extrem spartanisch arrangiert, fast nur Joni's Gesang, Gitarre und Piano, mit gelegentlichen Cello- und Bläsereinlagen.
Mehr ...
Van Morrison: "Moondance" (Warner, März 1970)
Moondance zeigt Morrison auf ähnlich hohem Niveau wie zuvor schon bei "Astral Weeks". Anspieltipps: "Moondance", "You Stoned Me", "Into The Mystic", "Crazy Love" und "Caravan".
Mehr ...
Amon Düül II: "Yeti" (Liberty, März 1970)
Diese deutsche musizierende Hippiekommune galt als Inbegriff des "Krautrocks". Yeti ist ein schwer verdauliches, aber beeindruckendes Doppelalbum.
Brinsley Schwarz (United Artists, April 1970)
Das Debüt einer der unterbewertetsten britischen Bands der 70er Jahre. Eigentlicher "Star" der Band war nicht Gitarrist und Namensgeber Brinsley Schwarz, sondern Sänger, Bassist und Hauptsongschreiber Nick Lowe. Der Stil? Laidback gespielter Rock amerikanischer Prägung, mit Elementen aus Country, Soul und auch gelegentlich sogar Reggae. Und natürlich auch viel Beatles. Sehr angenehm ist, dass die Band komplett ohne Gitarrengebrate und stundenlanges Sologedudel auskam. Als Vergleich bzw. Vorbild fällt mir am ehesten noch The Band ein. Später sagte Nick Lowe mal in einem Interview, dass er damals erfolglos versucht hätte, "Rag Mama Rag" (ein Song vom genialen titellosen zweiten Album "The Band") neu zu erfinden. Mit dem Debüt wurde damals eine gigantische PR-Aktion gestartet, für die Journalisten extra zu einem Gig in New York eingeflogen wurden. Der Gig lief wegen zahlreicher Pannen in der Vorbereitung sehr schlecht und die Band bekam danach in den USA keinen Fuss mehr auf den Boden.
Zurück in England wurde dann der ganze Aufwand zurückgefahren und die Band spielte in den englischen Pubs, begründete damals so etwas wie den "Pubrock" und veröffentlichte noch ein paar sehr schöne, doch kommerziell erfolglose Alben (u. a. "Silver Pistol" und "Nervous Down The Road" in 1972 und "New Favourites" in 1974), bevor ganz Schluss war. Nick Lowe wurde danach erfolgreicher Solist, Produzent und Songschreiber und spielte mit Dave Edmunds bei Rockpile, Brinsley Schwarz und Keyboarder Bob Andrews machten die letzten Gigs der anderen kultigen Pubrocker Ducks Deluxe mit und landeten danach mit deren Gitarrist Martin Belmont bei Graham Parkers & The Rumour.
Mehr ...
Miles Davis: "Bitches Brew" (Columbia, April 1970)
Carlos Santana sagte dazu: Das klingt so, als würde ein Jahr New York auf 25 Minuten komprimiert. Wir hören auf diesem Doppelalbum die Creme de la Creme des Jazzrock, u.a. John McLaughlin, Chick Corea, Jack DeJohnette, Dave Holland, Wayne Shorter, Josef Zawinul, Lenny White, Benny Maupin und Larry Young.
Ihre Kinder: "Leere Hände" (Polydor/Kuckuck, April 1970)
Lost & Found!


(08.08.2010)
Delaney & Bonnie & Friends: "On Tour With Eric Clapton" (Atlantic, Mai 1970)
Live in England Ende 1969 mitgeschnitten Rock&Soul-Revue des Ehepaars Delaney & Bonnie Bramlett, bei der Eric Clapton sich als Begleiter im Hintergrund von den Belastungen seiner Rockstarzeit bei Cream erholen wollte. Die Band ist auch darüberhinaus absolut hochkarätig: als zweier Gitarrist spielt Ex-Traffic-Mann Dave Mason. Mit dem Kern der Rhythmusgruppe (Keyboarder Bobby Whitlock, Bassist Carl Radle und Drummer Jim Gordon) gründet Clapton kurz danach "Derek & The Dominoes". Der Bläsersatz (Saxofonist Bobby Keys und Trompeter Jim Price) war damals der angesagteste im ganzen Rock'n'Roll (Rolling Stones, etc.). Ausserdem singt noch meine ganz besondere Traumfrau Rita Coolidge im Chor.
King Crimson: "In The Wake Of Posidon" (Island/E.G., Mai 1970)
Bei der zweiten Platte ist Robert Fripp jetzt der unumschränkte Chef des Ganzen. Ian McDonald ist nicht mehr dabei (er arbeitet am Debüt von "McDonald And Giles") und wird am Saxofon von Mel Collins ersetzt (das Mellotron spielt Fripp jetzt selber). Greg Lake singt nur noch, wird allerdings beim wundervollen "Cadence and Cascade" von Gordon Haskell abgelöst, dem Bassisten der nächsten Platte "Lizard". Den Bass bedient Peter Giles, der Bruder von Drummer Michael Giles. Am Klavier brilliert der Jazzer Keith Tippett. Von den vielen guten Songs neben "Cadence" sei noch auf die bizarre Single "Cat Food" hingewiesen.
Mehr ...
The Who: "Live At Leeds" (Polydor, Mai 1970)
Eins der besten Livealben, wo gibt? (wie der Schwabe sagt). Sure (wie der Engländer sagt). Um zu dieser Erkenntnis vorzudringen habe ich allerdings etwas länger gebraucht...
Es lohnt sich übrigenz die Anschaffung der remasterten CD von 1995, die statt der ürsprünglichen 6 Lieder jetzt (fast) das ganze Konzert aus der Universität von Leeds vom 14.02.1970 enthält und auf satte 75 Minuten kommt!
Fotheringay (Island, Juni 1970)
Nach ihrem Ausstieg bei Fairport Convention gründete Sandy Denny mit ihrem späteren Mann, dem australischen Sänger Trevor Lucas und dem genialen amerikanischen Gitarristen Jerry Donahue diese Band, die es aber nur auf diese eine Platte brachten, bevor Sandy Denny ihre Solokarriere startete. Lucas und Donahue findet man 1973 dann bei Fairport Convention, zu denen 1974 für 2 Platten auch Sandy Denny zurückkehrt. Der damalige Drummer Gerry Conway hat übrigens vor ca. 3 Jahren bei Fairport-Convention angeheuert - man sieht: der Fairport-Stammbaum samt aller Ableger ist eine Sache für sich. Kann man alles, wenn ich mich richtig erinnere, auf dem Best-Of-Doppelalbum von Fairport nachlesen. Donahue hat seit den 90ern Riesenerfolg mit der Telecaster-Allstarband "Hellecaster", die zwar virtuos musizieren, mich aber musikalisch nicht berühren. Donahue spielte m.E. nie besser Gitarre als auf dieser Platte hier. Anspieltipps: Gordon Lightfoots "The Way I Feel", Dylans "Too Much Of Nothing", Dennys "Nothing More" und das Traditional "Banks Of The Nile".
Mehr ...
The Grateful Dead: "Workingman's Dead" (Warner Bros., Juni 1970)
Sorgten sie noch im Jahr zuvor mit ihren Endlosjams (verdientermassen) für Aufmerksamkeit ("Live/Dead" von 1969), so glänzten sie im Jahr 1970 durch zwei wunderbare, songorientierte Alben, die ihre Countrywurzeln deutlich werden liessen. Jerry Garcia entdeckte die Pedalsteel und es erklingt mehrstimmiger Gesang á la CSN&Y. Zahlreiche Dead-Klassiker finden sich auf diesem Album: "Uncle John's Band", "Dire Wolf", "Cumberland Blues", "Black Peter" und "Casey Jones".
Mehr ...
Michael Nesmith: "Magnetic South" (RCA, Juni 1970)
Michael Nesmith größte Leistung ist sicherlich nicht seine Schauspielerei in der Fernsehserie "The Monkees", sondern sein Bemühen, Country und Rock auf seinen Soloplatten zusammenzubringen. Weit vor den kommerziell erfolgreicheren Bemühungen der Eagles. Erwähnenswert sind noch die genialen Beiträge des Pedalsteelgitarristen Red Rhodes.
The Association: "Live" (Warner, Juli 1970)
Die beste "uncoolste" Gesangstruppe der Popmusik nach den Beach Boys mit einem Live-Doppelalbum. Auch das ist sicherlich keine prickelnde Option, liebe Leute, aber tut mir einen Gefallen und hört Euch diese Wahnsinnschöre an! Live mit allen 7 Musikern eingesungen, die alle auch noch vorzügliche Instrumentalisten sind. Sogar auf der BLOCKFLÖTE, was auch nicht gerade ein "cooles" Instrument ist! Zwar ist das alles "nur" Popmusik, aber eben WUNDERSCHÖN gemacht. Die CD lief in den letzten Tagen so oft im Auto und zu hause, dass ich -allen Kritikern zum Trotz- das Album in meiner Liste der Allzeit-Live Classics aufgenommen habe.


(30.04.2005)
Mehr ...
Creedence Clearwater Revival: "Cosmo's Factory" (Fantasy, Juli 1970)
Man muss sich das heute mal vorstellen: zwischen Sommer 68 und Frühjar 71 haben es CCR in knapp 3 Jahren auf 7 Studioalben (2x Nr. 1, 5x Top10 in USA) und 12 Singles (9x Top10) gebracht. "Cosmo's Factory" war vor ca. 30 Jahren meine erste Begegnung mit der Band ausserhalb des Radios: ich bekam damals von meiner Kusine Linda aus Düsseldorf eine lila Agfa-Cassette mit der ganzen Platte d'rauf geschenkt und war stolz wie Oskar.
Jeder Song auf dem Album ist gut: Seien es die Coverversionen ("Before You Accuse Me" von Bo Diddley, "Ooby Dooby" von Roy Orbison, "My Baby Left Me" von Arthur Crudup (berühmt durch Elvis' Version) und "I Heard It Through The Grapevine" von Marvin Gaye) oder die geniale Eigenkompositionen von John C. Fogerty (u.a. "Travelin' Band", "Lookin' Out Of My Backdoor", "Who'll Stop The Rain" und "Long As I Can See The Light").
Fairport Convention: "Full House" (Island, Juli 1970)
Das erste Album nach dem grossen Umbruch. Sandy Denny war weg um Fotheringay , Bassist Ashley Hutchings um die Albion Band zu gründen. Ausgerechnet die beiden Musiker, die den Wechsel vom Singer/Songwriter-Stil US-amerikanischer Prägung des Debütalbums hin zu eigenständigem britischen Folkrock eingeleitet hatten! Als Sänger teilten sich nun Geiger Dave Swarbrick und Leadgitarrist Richard Thompson diesen Job, neu hinzu kam Bassist Dave Pegg. Interressanterweise ist Pegg der einzige aus dieser Fairport-Besetzung , der seitdem konstant dabei war, denn Drummer Dave Mattacks ist seitdem zweimal ausgestiegen und nur einmal wieder eingestiegen (ergo jetzt nicht mehr dabei) und Rhythmusgitarrist Simon Nicol war von 1973 bis 1975 aussen vor. Das Album hat vielleicht nicht die Klasse von "Liege & Lief", enthält mit "Walk Awhile" und "Sloth" aber zwei wunderschöne Thompson/Swarbrick-Originale.
Mehr ...
Spooky Tooth: "The Last Puff" (Island, Juli 1970)
Das vierte Album der Band, die leider aufgrund zu vieler Besetzungswechsel immer wieder zurückgeworfen wurde und meist im Schatten ähnlicher Bands, wie etwa den Labelmates von Traffic, stand. Neben den Langzeitkräften Mike Harrison (Gesang), Gitarrist Luther Grosvenor (später unter dem Namen "Ariel Bender" bei Mott The Hoople) und Drummer Mike Kellie (später bei der Punklegende The Only Ones dabei) wurden die Lücken von den drei auch als Grease Band bekannten Joe Cocker-Musikern Chris Stainton (keyb), Henry McCullough (g) und Alan Spenner (bg) geschlossen. Das Repertoire bestand zum grössten Teil aus Coverversionen, da der bisherige Hauptsongschreiber Gary Wright die Band für eine Solokarriere verlassen hatte. Neben Elton John's "Son Of Your Father" und "Down River" von David Ackles ist da vor allem die heftige Version des Beatles-Klassikers "I Am The Walrus".
Traffic: "John Barleycorn Must Die" (Island, Juli 1970)
Traffic wurden von Steve Winwood, Drummer/Texter Jim Capaldi, Saxofonist Chris Wood und Gitarrist Dave Mason im Jahre 1967 gegründet und Ende 1968 bereits wieder aufgelöst. Danach scheiterte Winwood zusammen mit Clapton bei Blind Faith und werkelte Anfang 1970 eigentlich an einer Soloplatte, als Capaldi und Wood wieder dazukammen: Traffic waren wieder da und macht jetzt ihre beste Platte. Herausragend sind der Folksong "John Barleycorn", aber auch der instrumentale Opener "Glad".
The Beach Boys: "Sunflower" (Brother, Aug. 1970)
Das Album hat vielleicht nicht den gleichen historischen Stellenwert wie "Pet Sounds", ist aber in meinen Augen & Ohren durchaus als gelungen zu betrachten, nicht zuletzt wegen "Forever", dem besten Stück, das Dennis Wilson je komponiert und gesungen hat!
Guru Guru: "Ufo" (Ohr, Aug. 1970)
Das Debüt in der Besetzung Mani Neumeier, Uli Trepte & Ax Genrich. Eine Kreuzung aus Hendrix und Coltrane (ich weiß, ein gewagter Vergleich)
Mehr ...
Hawkwind (United Artists/Liberty, Aug. 1970)
Hawkwinds Debüt hatte noch nicht die Schwere der Folgealben, obwohl es z.B. mit "Paranoia" bereits eine spacige Improvisation gibt. Die Single "Hurry On Sundown" fällt mit Bluesharp und 12saitiger Akustikgitarre von Dave Brock etwas aus dem Rahmen, ist aber klasse.
The Moody Blues: "A Question Of Balance" (Threshold, Aug. 1970)
Der Nachfolger zum genialen "To Our Children's Children's Children" gelingt, wenn auch mit ein paar Abstrichen: Songauswahl (der Opener "Question" ist genial!) und Texte sind durchweg in Ordnung, bringen aber keine neuen Aspekte in die Musik. Die Instrumentierung ist deutlich schlanker gehalten, es gibt sogar ein paar schöne Gitarrensoli (Justin Hayward ist eigentlich ein richtig guter Axtmann!) und Flötentöne (Ray Thomas geht mit seinem Instrument ja sonst meistens etwas unter: in den Liedern der anderen Moodies ist oft kein Platz für sein Instrument!). Wie immer aber klasse: das Covergemälde von Phil Travers, das bei der CD-Version gar nicht richtig zur Geltung kommt!
Allman Brothers Band: "Idlewild South" (Capricorn, Sept. 1970)
Das etwas unbekanntere Debütalbum der Brüder...


(24.02.2009)
The Band: "Stage Fright" (Capitol, Sept. 1970)
Das schwierige dritte Album - hat vielleicht nicht ganz die Klasse der beiden Vorgänger (hätte man die überhaupt toppen können?), ist aber dennoch so gut, dass andere froh wären, dies wäre ihr erstes! Anspieltipps: der Titelsong und ihr einziger echter Chartserfolg: "The Shape I'm In".
The Byrds: "(Untitled)" (Columbia, Sept. 1970)
Dieses Doppelalbum ist vor allem wegen seiner Liveplatte (20 Minuten lang "8 Miles High"!) bekannt, die die damalige Besetzung dokumentiert (neben Bandgründer Roger McGuinn spielten der Bassist Skip Battin, Drummer/Multiinstrumentalist Gene Parsons und der Gott der Bluegrassgitarre Clarence White). Im Nachhinein gehört kann man aber auch die unterbewertete Studioplatte loben. Sie enthält feinstes Spiel im Countryrock-Genre und mit "Truckstop Girl" die m.E. erste Veröffentlichung eines Lowell George-Songs noch vor der ersten Little Feat-Platte.
Neil Young: "After The Goldrush" (Reprise, Sept. 1970)
After The Goldrush entstand parallel zu Youngs Engagement bei den CSNY-Aufnahmen zu "Deja Vu". Die Begleitung übernahmen Crazy Horse, zu der damals der noch sehr junge Nils Lofgren als Pianist stieß. Die Songs sind alle gut bis sehr gut: welchen soll ich herausheben?
The Velvet Underground: "Loaded" (Atlantic, Sept. 1970)
Der Schwanengesang. Lou Reed hatte wohl ein wenig die Lust verloren, leistete aber auf einigen Titeln noch grosses: "Sweet Jane", "Rock'n'Roll" und "New Age". John Cale war schon lange weg und sein Nachfolger Doug Yule sang doch tatsächlich mehrere der Reed-Songs!
Caravan: "If I Could Do It Again, I'd Do It All Over You" (Decca/Deram, Okt. 1970)
Das zweite Album der Band aus Canterbury ist vor allem wegen des Titelsongs in meinem Gedächtnis geblieben. War, glaube ich, damals die Erkennungsmelodie von irgendeiner WDR-Radiosendung mit Musik jenseits der Charts (Winfried Trenkler? Karl Lippegaus? Keine Erinnerung mehr. Leider)
Mehr ...
Bob Dylan: "New Morning" (Columbia, Okt. 1970)
Sicherlich nicht sein bekanntestes Album: ich mag's aber wegen einiger schöner Lieder: "If Not For You" (einer der wenigen "Hits" von Dylan aus dieser Zeit; erschien zeitgleich auch von George Harrison), der Titelsong und "Father Of Night" (bekannt geworden durch Manfred Mann).
Mehr ...
The Greatest Show On Earth: "The Going's Easy" (EMI/Harvest, Okt. 1970)
Lost & Found!
(21.01.2009)
Mehr ...
Led Zeppelin: "III" (Atlantic, Okt. 1970)
Eigentlich habe ich mit dem "Immigrant Song", der Single vom dritten Album als kleiner Bub zum ersten was von Led Zep gehört. Da ich damals aber noch keinen eigenen Plattenspieler hatte und das Lied schnell wieder leid wurde (hey Leute - ich war erst 10/12 Jahre alt!), ging auch das Album irgendwie spurlos an mir vorbei - dabei ist es doch ihr bluesigstes/folkloristisches mit viel akustischer Slidegitarre (z.B. in "Hats Off To Roy Harper") und sogar Banjo und Mandoline. Klasse Album!
"Led Zeppelin III contained echoes of Sunset Strip, of the Byrds and the Buffalo Springfield, of Joni Mitchell and Moby Grape. Crossbred with their essential blues foundation, this was a new direction that truly pushed the envelope of hard-rock." (CD-Liner-notes)
Curtis Mayfield: "Curtis" (Curtom, Okt. 1970)
Curtis ist der Coolste!
Pink Floyd: "Atom Heart Mother" (EMI/Harvest, Okt. 1970)
Das Album mit dem Kuh-Cover aus jener Zeit, wo man diese Band noch ungestraft gut finden durfte. Auf Seite 1 gibt es das 23minütige instrumentale Titelstück mit Orchesterpassagen - aber trotzdem sehr schön. Auf der zweiten Seite 4 Titel: zuerst der schöne Folksong "If" von Roger Waters, dann Rick Wrights nostalgisches Pianostück "Summer '68" und David Gilmours "Fat Old Sun". Zum Schluss noch die etwas merkwürdige Gruppenkomposition "Alan's Psychedelic Breakfast".
Sweet Smoke: "Just A Poke" (EMI/Harvest Okt. 1970)
Sweet Smoke waren 5 amerikanische Hippies, die in den frühen 70ern ganz in meiner Nähe in Emmerich (!) gelebt haben und sogar beim legendären Harvest-Label von Mutter EMI ein paar Platten herausgebracht haben. Das Debütalbum "Just A Poke", aufgenommen im September 1970, durfte damals in keinem guten Kifferhaushalt fehlen - und auch wir haben diese Platte damals viel gehört. Zwei ganzseitige, lange Jams sind darauf zu finden: Auf der A-Seite "Baby Night" mit Blockflöte (was mir damals argumentativ immer gut geholfen hat, wenn man mich fragte, warum ich in einer Rockband denn diess furchtbare Instrument gespielt habe) und einem locker eingeflochtenen "Soft Parade" von den Doors (ohne das in den Liner-Notes zu erwähnen!), auf der B-Seite "Silly Sally" mit schönem Saxofon und dem berühmten Ping-Pong-Phaser-Stereo-Schlagzeugsolo, das ich zumindest immer besser fand als das Trommelsolo bei Iron Butterfly.
Zusammen mit dem zweiten Album "Darkness To Light" als Wiederveröffentlichung zu einem unschlagbaren Preis erhältlich!


(23.05.2010)
Badfinger: "No Dice" (EMI/Apple, Nov. 1970)
Keine Ahnung, wieso ich diese Band erst so spät für mich entdeckt habe. Vielleicht liegt's daran, dass ich mir kürzlich "Nilsson Schmilsson" von Harry Nilsson mit dem Monsterhit "Without You" gekauft habe? Jenes Lied, das seit der Version von Mariah Carey - oder spätestens seit der Dauerverwendung in Castingshows - im Prinzip unhörbar ist, stammt im Original von der englischen Band Badfinger und ist auf diesem schönen Album, ihrem zweiten, zu finden. Das war damals noch nicht mal eine Single der Band. Übrigenz ist auch der Rest der Platte sehr gut.


(25.12.2009)
Tim Buckley: "Starsailor" (Bizarre/Straight, Nov. 1970)
Das - teilweise schwer verdauliche - Meisterwerk. Mit dem "Song To The Siren". Alleine wegen dieses Liedes ein Pflichtalbum für alle Menschen mit gutem Geschmack.
Mehr ...
Derek & The Dominos: "Layla & Other Assorted Lovesongs" (Polydor, Nov. 1970)
Eric Clapton in seiner schwierigen Zeit nach Cream. Zuerst gab es das kurze Intermezzo mit Steve Winwood und Ginger Baker bei Blind Faith. Danach erholte er sich als bescheidener Hintergrundspieler bei Delaney & Bonnie & Friends. Mit deren Rhythmusgruppe (Carl Radle, Bobby Whitlock und Jim Gordon) fand er dann wieder zurück zu alter Stärke. Im Studio stieß dann noch Duane Allman dazu: was kann dann noch schief gehen? Mit dem Titelsong gab's auf jeden Fall einen neuen Clapton-Klassiker, der mir hier viel besser gefällt als Jahre später auf "MTV Unplugged".
Mehr ...
Nick Drake: "Bryter Later" (Island, Nov. 1970)
Nick Drakes zweite Platte, dieses mal mit Richard Thompson, Dave Pegg und Dave Mattacks von Fairport Convention als Begleitband. Auch John Cale ist auf einigen Liedern zu hören. Sollte der grosse Durchbruch werden. Wurde es (natürlich) nicht, denn Drakes Lieder sind einfach zu gut für diese Welt!
Mehr ...
George Harrison: "All Things Must Pass" (Apple, Nov. 1970)
Bisher kannte ich von dieser Platte nur die Singles "My Sweet Lord" und "What Is Life", sowie das Dylan-Cover "If Not For You". Damals als Drillingsalbum ziemlich ungewöhnlich und auch zu teuer für mich. Im vergangenen Jahr 2001 erschien eine neue remasterte Version, aber es bedurfte leider erst des Todes von George Harrison, damit ich neugierig wurde. Es bleibt festzustellen: die beste von allen Beatles-Soloplatten aus dieser Zeit!
Ihre Kinder: "Ihre Kinder" (Polydor/Kuckuck, Nov 1970)
Lost & Found!


(26.04.2015)
Paul Kantner/Grace Slick: "Sunfighter" (RCA/Grunt, Nov. 1970)
Noch während ihrer Zeit bei Jefferson Airplane haben Kantner und Slick dieses Album veröffentlich. Weniger Blues als bei Jefferson Airplane (weil weniger Kaukonen/Cassady), mehr Psychodelik (Jerry Garcia glänzt) und dazu feine Westcoastharmonien (David Crosby & Graham Nash)
Carole King: "Tapestry" (A&M/Ode, Nov. 1970)
Eines der erfolgreichsten Alben der Rockgeschichte überhaupt: und das zu recht. Bisher war Frau King nur als Hitlieferantin für andere Künstler aufgefallen (z.B. "Do The Loco-Motion" oder "No Easy Way Down"). Endlich war sie auch mit ihren eigenen Interpretationen erfolgreich. U.a.m.: "I Feel The Earth Move", "You've Got A Friend", "Will You Love Me Tomorrow" und "Natural Woman".
Mehr ...
"Little Feat" (Warner, Nov. 1970)
Das Debüt von Little Feat. Vorher sang und spielte Lowell George bei Frank Zappa, der ihn zur Gründung einer eigenen Band animierte. Ebenfalls von Zappa kam der Bassist Roy Estrada, am Schlagzeug sass Richie Hayward, an den Keyboards Bill Payne. Anspieltipps: "Truckstop Girl" und der später oft gecoverte Klassiker "Willing".
John & Beverley Martyn: "Road To Ruin" (Island, Nov. 1970)
Weniger als ein Jahr ist vergangen und es gibt das nächste starke Album des Ehepaares, das gegenüber dem Vorgänger "Stormbringer"" zwei kleine "Schönheitsfehler" hat:
zum einen ist die Machart die gleiche: zwar sehr gut gelungen, aber eben keine Überraschung mehr. Zum anderen stellte es auch das Ende der (gleichberechtigten) Zusammenarbeit der beiden dar (wenn Beverly auch noch gelegentlich auf den kommenden Soloalben (z.B. "Bless The Weather") von John als Chorsängerin mitwirkte).
"McDonald and Giles" (Island, Nov. 1970)
Wenn Ihr die alten King Crimson nicht nur wegen Robert Fripps Gitarre, sondern auch wegen des Schlagzeugspiels von Michael Giles und des Flötenspiels von Ian McDonald liebt, dann seid Ihr hier genau richtig. Nach dem enormen Erfolg des Debüts "In The Court Of The Crimson King" und der anschließenden US-Tournee hatten beide die Band verlassen, um "ihr eigenes Ding" zu machen. Während McDonald schon an dem gemeinsamen Material werkelte, nahmen Michael Giles und sein Bass spielender Bruder Peter Giles (vor King Crimson gab es schon mal die Band Giles, Giles & Fripp!) zwar noch mit Fripp das zweite Crimson-Album "In The Wake Of Poseidon" auf. Im Sommer '70 standen die Giles-Brüder aber endlich mit McDonald im Studio, um dieses Duo-Projekt (eigentlich ja eher ein Trio!) zu realisieren. Leider ergab sich keine feste Tourband daraus, sodass die Platte damals kaum Aufmerksamkeit bekam und sich entsprechend wenig verkaufte.
Sicherlich ist das Album nicht ganz so stark wie die ersten beiden Crimson-Album, aber bei dieser doch extrem hohen Messlatte insgesamt eine gelungene Sache. Man könnte es vielleicht wie in der Buchhaltung formulieren:
| Buchungstext | Soll | Haben |
| --- | --- | --- |
| "McDonald and Giles" = "Court Of The Crimson King" | | 100 |
| ohne Fripps Gitarre | 50 | |
| ohne Greg Lakes Gesang | 20 | |
| mit McDonalds Gitarre und Gesang | | 20 |
| ohne Fripps Tyrannei | | 20 |
| Macht frei nach Adam Riese: | | 70 |
Harold McNair: "The Fence" (Polydor, Nov. 1970)
Ich weiß leider recht wenig über Harold McNair: Flötist und Saxofonist in der Londoner Jazzszene, geboren 1931 auf Jamaika, gestorben bereits 1971, also kurz nach Veröffentlichung dieses Albums. Seine Begleiter sind ziemlich prominent und waren sicherlich ein Grund, warum ich mir dieses Album damals bei Harry Bohlen in Wesel aus der Grabbelkiste gezogen habe: Mit Bassgitarrist Ric Greech (Ex-Family, Ex-Blind Faith) hatte McNair auch bei Ginger Baker's Air Force zusammenarbeitetet. An der Orgel sitzt ein gewisser "S_____", bei dem es sich mit Sicherheit um Steve Winwood handelt, der ja ebenfalls bei Blind Faith und Air Force mitwirkte. Pianist Keith Tippett ist eine Jazz-Legende und "veredelte" u.a. "In The Wake Of Poseidon" von King Crimson. Kontrabassist Danny Thompson und Trommler Terry Cox sind dem einen oder anderen von Euch von Pentangle bekannt. Die Namen der restlichen Beteiligten sagen mir gar nichts und werden hier weggelassen.
Die Musik? Kann man vielleicht als "Instrumentalen Folk-Pop-Jazz" bezeichnen. Böse Menschen nennen das vielleicht sogar "Fahrstuhlmusik" oder auch nur "Hintergrundmusik"- und sicherlich hat es auch nicht die Klasse von Bitches Brew - aber ich mag diesen Früh70er-Sound doch sehr! Und sicherlich war der Preis von DM 1,90 auch ein Verkaufsargument. In der Abbildung kommt leider nicht richtig rüber, dass das Cover metallbeschichtet ist. Fröhliche (?) Hippiezeiten waren das damals.
Pentangle: "Cruel Sister" (Transatlantic, Nov. 1970)
Dieses 4. Album der britischen Folkrocklegende begleitet mich schon seit Mitte der 70er und hat mich damals zu meinen ersten eigenen Folk-Versuchen ermutigt. Eine kleine, sentimentale Anekdote: 1976 waren wir mit der 10. Klasse auf Studienfahrt in England. Im Park von Ramsgate gab's dann ein kleines Folk-Festival, bei dem John Renbourn und Jacqui McShee im Duo auftraten (Pentangle waren damals gerade aufgelöst), ohne dass ich vorher davon wusste. Kurz zuvor hatte ich mir meine erste Platte von der Band gekauft gehabt (den heute raren Sampler "Pentangling"!). In dem Park stand eine wunderschöne überdachte Bank, die ich dann ein paar Jahre später in dem Film "Her mit den kleinen Engländerinnen" wieder erkannt habe. Weshalb ich Pentangle jetzt wohl auf ewig mit diesem Teeniefilm assoziieren werde!
Mehr ...
Santana: "Abraxas" (Columbia, Nov. 1970)
Zu diesem Santana-Album mit den bekanntesten Titeln der Band ("Black Magic Woman", "Samba Pa Ti") braucht nicht viel gesagt werden. Das berühmte Cover stammt ebenso wie das von Bitches Brew (Miles Davis) von einem Gemälde von Mati Klarwein.
Stephen Stills (Atlantic, Nov. 1970)
Das gelungene Solodebüt nach den erfolgreichen Kollaborationen mit Crosby, Nash und Young. Enthält mit "Love The One Your With" sogar eine richtigen Hit (vielleicht sein größter seit "For What It's Worth" aus Buffalo Springfield-Zeiten). Zwei der musikalischen Gäste sind besonders erwähnenswet: beim 4. Lied, "Old Times Good Times". gibt es tatsächlich Jimi Hendrix an der Leadgitarre (und Stills mit phantastischem Spiel an der Hammond-Orgel!). Direkt darauf folgt dann "Go Back Home" mit Eric Clapton als Saitenzauberer! Klasse Chöre hören wir bei mehreren Titeln, ebenfalls mit Allstar-Besetzung: Bandkollegen David Crosby und Graham Nash (wo war Neil Young?), die wunderbare Rita Coolidge, deren Schwester Priscilla Jones (Frau von Booker T. Jones, welcher bei einem Lied Stills an der Orgel ablöst), John B. Sebastian und "Mama" Cass Elliot.
"Ry Cooder" (Reprise, Dez.1970)
King Crimson: "Lizard" (Island/E.G., Dez. 1970)
Das dritte Crimson-Album insgesamt und bereits das zweite in diesem Jahr! Greg Lake und die Giles-Brüder waren nicht mehr dabei. Robert Fripp war inzwischen alleiniger (despotischer?) Chef und nur Saxofonist Mel Collins, der bereits auf dem Vorgängeralbum "In The Wake Of Poseidon" Multiinstrumentalist Ian MacDonald (zumindest in dessen Funktion als Bläser) ersetzt hatte, hielt es weiter mit ihm aus. Gordon Haskell, der dort bereits auf einem Lied gesungen hatte, übernahm den harten Job des Sängers/Bassisten, am Schlagzeug saß Andy McCulloch. Unterstützt wurden sie von Gästen aus der Jazz und Avantgardeszene: Keith Tippett am Piano und den Bläser Robin Miller (Oboe), Nick Evans (Posaune) und Mark Charig (Kornett). Auch Jon Anderson von Yes, die damals ebenfalls "progressiv" und noch nicht "bombastisch" waren, durfte einmal singen. Diesmal gab's keine "Hits", sondern nur noch harten Stoff. Damals für mich unhörbar, aber aus der zeitlichen Distanz heraus muss man feststellen: ein schwerer, aber guter Brocken Musik, vor allem die 23minütige Lizard-Suite, die die gesamte zweite Seite des Albums einnimmt..
John Lennon: "Plastic Ono Band" (EMI/Apple, Dez. 1970)
Das spröde Kontrastprogramm zu Harrisons üppig von Phil Spector arrangiertem Drillingsalbum "All Things Must Pass": Lennon an Gitarre und Piano, unterstützt nur von Ringo Starr am Schlagzeug und Klaus Voormann am Bass. Irgendwo taucht auch mal Billy Preston mit seiner Orgel auf. Hits: eigentlich keine, vielleicht "Working Class Hero" oder die Single "Mother". Im nächsten Jahr war er mit "Imagine" dann auch kommerziell wieder oben auf.
Mehr ...
Matthews' Southern Comfort: "Later That Same Year" (Decca, Dez. 1970)
Bereits das dritte Album von Ian Matthews im laufenden Jahr. Eine der ersten britischen Countryrockplatten und meiner Meinung nach völlig unterbewertet. Kurz zuvor war die Single "Woodstock" sogar zur Nr.1 in England geworden, doch schon bald zog der rastlose Sänger weiter, um in den nächsten beiden Jahren drei weitere Soloalben ("If You Saw Thro' My Eyes" von 1971, "Tigers Will Survive" von 1972 und das erst 1974 erscheinende "Journeys From Gospel Oak") und das Debüt der Band Plainsong aufzunehmen. Aus heutiger Sicht, wo Bands manchmal jahrelang an einem Album werkeln, kaum vorstellbar!
Van Der Graaf Generator: "H To He, Who Am The Only One" (Charisma, Dez. 1970)
Album #3 und bereits das zweite im Jahr 1970. Die Qualität des Vorgängers "The Least We Can Do..." konnte dabei locker gehalten werden, auch wenn es keine erneute Chartnotierung gab. Bassist Nic Potter verließ die Band während der Aufnahmen und ist deshalb nur noch als Gastmusiker aufgeführt. Seinen Job übernahm Organist Hugh Banton zusätzlich mit den Fußpedalen (?). Ach ja - bei "The Emperor in Ware Room" kann man die schräge Gitarre von King Crimsons Robert Fripp hören.
Mehr ...
Bronco: "Country Home" (Island, 1970)
Debütalbum der britischen Countryrock(i.w.S.)-Band, die leider nicht den Durchbruch schaffte, aber immerhin drei wunderschöne und heute rare Alben hinterließ. Den Sänger Jess Roden wird der eine oder andere von Euch durch seine ebenfalls nicht sonderlich erfolgreiche Solokarriere (bzw. als Mitglied der "Jess Roden Band") Mitte der 70er kennen. Oder als Jim Morrison-Ersatz bei der Butt Band zusammen mit John Densmore und Robbie Krieger.
Donald Byrd: "Electric Byrd" (Blue Note, 1970)
Dieses Album wäre ohne Bitches Brew wohl kaum entstanden: am 15.Mai, also knapp einen Monat nach dem Erscheinen von Miles Davis' Meisterwerk war der Blue-Note-Startrompeter selber im Studio, um seine Version/Vision von "Fusion" zu erschaffen. Mit dabei u. a. die ehemaligen bzw. zukünftigen Miles-Davis-Musiker Ron Carter und Airto Moreira. Neben Donald Byrds Trompete sind gleich 4 sehr gute Saxofonisten dabei: Jerry Dodgion, Frank Foster, Lew Tabackin und Pepper Adams, dazu an der Posaune Bill Campbell. Trotzdem gibt es keinen klassischen "Bigband"-Sound. Eine tragende Rolle nimmt das E-Piano von Duke Pearson ein. Um es noch mal klar zu sagen: hier wird nicht Miles Davis kopiert, sondern eine entspannte Variante der damaligen "Zeitgeist"-Musik gebracht. Wer auf lange Klangteppiche á la Bitches Brew steht, aber dort eine gewisse Leichtigkeit vermisst, der ist hier gut aufgehoben. Für mich eine sehr schöne Hintergrundmusik (was nicht negativ gemeint ist!)
Mehr ...
Ron Elliott: "The Candlestickmaker" (Warner, 1970)
Einziges Soloalbum des Gitarristen und Songschreibers der Beau Brummels, die viele nur als Mitt60erjahre-Beatband aus San Francisco kennen, die sich aber auf ihren letzten beiden Alben ("Triangle" von 1967 und "Bradley's Barn" von 1968) bereits zur "reiferen Albumband" mit Psychedelic- und Countryrock entwickelt hatte. Auch "Candlestickmaker" passt eher in die Sparte "Singer/Songwriter", wobei Ähnlichkeiten zu Tim Buckley, Tim Rose und David Ackles erkennbar sind. Sehr entspannte Gitarrenarrangements (Elliott selber und der mir unbekannte Marc McClure, sowie ein Gastauftritt von Labelkollege Ry Cooder an der Slidegitarre!), schöne Querflötentöne von Jazzer Bud Shanks (der etwa zur gleichen Zeit auch Gene Clarks Album "Roadmaster" verschönert), am Bass der ehemalige Burrito-Bruder Chris Etheridge.
Charlie Haden: "Liberation Music Orchestra" (Impulse!, 1970)
Unter der Führung des Bassisten ist hier eine der besten und am prominentesten besetzten Bigbands des zeitgenössischen Jazz versammelt, um "Revolutionslieder" zu spielen, u. a. sind dabei die Pianistin und Komponistin Carla Bley, die Trompeter Don Cherry und Michael Mantler, Schlagzeuger Paul Motian, die Saxofonisten Dewey Redman und Gato Barbieri, sowie Gitarrist Sam Brown.
Mehr ...
Michael Chapman: "Fully Qualified Survivor" (EMI/Harvest, 1970)
(26.02.2016)
Mehr ...
Roy Harper: "Flat Baroque And Berserk" (EMI/Harvest, 1970)
A cool smoker!


(23.02.2014)
Mehr ...
Donny Hathaway: "Everything Is Everthing" (Atlantic/Atco, 1970)
Donny Hathaways Debütalbum habe ich mir infolge meiner Begeisterung für sein Livealbum von 1972 angeschafft. Es enthält eine wunderbare Mischung aus Jazz, Blues und viel Soul von einem fantastischen Sänger und Pianisten.


(09.04.2006)
Mehr ...
Lee Hazlewood: "Cowboy In Sweden" (LHI, 1970)
Lost & Found
(24.12.2016)
Mehr ...
Bobby Hutcherson: "San Francisco" (Blue Note, 1970)
Alleine schon am Cover und Bobbys Kopfbedeckung kann man erkennen, dass diese Platte nicht aus der Hochphase des Labels Mitte der 60er stammt! Und auch die Musik steckt irgendwo zwischen klassischem Hardbop der 60er und dem was Miles Davis zur selben Zeit mit Bitches Brew natürlich viel radikaler betreibt: der Elektrifizierung des Jazz. Auf "San Francisco" heißt das aber nur, dass Joe Sample (der Crusaders-Chef ist hier nur in einer Nebenrolle dabei!) neben dem Flügel auch sehr schön das Rhodes-E-Piano einsetzt und Bassist John Williams neben dem Kontrabass auch die Bassgitarre verwendet, bzw. wie man damals immer sagte und es hier auch auf dem Cover steht: er spielt Fender Bass. Wichtigster Solist neben Hutcherson, der außer dem metallenen Vibraphon auch das nahverwandte hölzerne Marimbaphon einsetzt, ist der auf dem Cover mit abgebildete Bläser Harold Land an Tenorsax, Flöte und Oboe. Schöne Platte, die nicht so sehr swingt, aber dafür sehr gut groovt!
Mehr ...
Jefferson Airplane: "Early Flight" (RCA/Grunt, 1970)
Restessen kann auch lecker sein. Hier gibt es ein paar Lieder aus den Jahren 1966-70, die es nicht auf die Originalalben der Band geschafft haben. Vor allem bei dem Folkrockklassiker "High Flying Bird von Billy Ed Wheeler, bekannt geworden in der Version von Judy Henske, ist das kaum nachvollziehbar.


(03.05.2009)
Antonio Carlos Jobim: "Stone Flower" (CTI, 1970)
A Cool Smoker from Brazil!


(31.07.2016)
Mehr ...
Kris Kristofferson (Monument, 1970)
Das Debüt des Mannes, dem die Welt "Me & Bobby McGee" zu verdanken hat. Mit "Sunday Morning Coming Down" und "Help Me Make It Through The Night" gibt es dann noch zwei weitere Lieder vom gleichen Kaliber. Bei der Erstveröffentlichung noch untergegangen, wurde es nachdem Janis Joplin ihren posthumen Hit hatte, 1971 noch mal unter dem Namen "Me & Bobby McGee" veröffentlicht und bekam endlich seine Anerkennung. Kristofferson gilt sicherlich nicht als der begnadete Sänger, sein Songwriting hebt ihn aber auf eine Ebene mit seinen Kollegen Willie Nelson, Waylon Jennings und Johnny Cash, mit denen er in den 80ern und 90ern die Band "Highwaymen" bildete.
Mehr ...
Krokodil: "Swamp" (Liberty, 1970)
Gute Rockmusik aus der Schweiz? Gibt's keine? Na ja, fast keine. Hier haben wir die Ausnahme von der Regel: "Westcoastrock" mitten aus dem Berner Land. "Swamp" präsentiert einen weniger harten, bluesorientierten Sound als der Erstling von 1969. Die KROKODILE legten diesmal mehr Wert auf virtuose Feinheiten. So rückten Hardy Hepps Geigen- und Keyboardspiel und fernöstliche Sitarklänge vom Gitarristen Walti Anselmo weiter in den Vordergrund. Angenehm auch das Mundharmonika- und Flötenspiel von "Mojo" Weideli, der Gott sei dank nicht nach Ian Anderson klingt. Am Bass der Engländer Terry Stevens und an den Trommeln Düde Dürst. Dazu bot das zeitlos melodische Songwriting viele neue Reize. Eine tolle künstlerische Weiterentwicklung, ohne dass die Band jemals in seichte Pop-Klischees abdriftete.
Als ich die Platte Mitte der 70er erstanden habe, fiel sie mir zuerst wegen des schönen Krokodilsledercovers auf, danach hat aber die Musik überzeugt und auch jetzt aus der zeitlichen Distanz seinen Reiz nicht verloren (das gilt für die wenigsten "Deutschrock"-Produktionen jener Zeit, wozu damals schweizer und österreichische Kapellen gerne eingemeindet wurden!)
Lambert and Nuttycombe: "At Home" (A&M, 1970)
Lost & Found!


(19.05.2009)
Mehr ...
Fred McDowell: "Fred McDowell And His Blues Boys" (Arhoolie, 1970)
Eine der letzten Aufnahmen des Bluesgitarristen, den viele (wenn überhaupt) nur als Autor von Bluesklassikern wie "Kokomo Blues" oder "You Got To Move" kennen. Unter der Mithilfe des Produzenten Chris Strachwitz vom legendären Bay-Area-Label Arhoolie und erstmalig einer Begleitband (Mike Russo an der Akustikgitarre, Bob Jones am Schlagzeug und John Kahn am Bass, letzterer wurde später als Begleiter von Jerry Garcia ein wenig bekannt) war es gleichzeitig die Plattenpremiere des 65jährigen an der E-Gitarre. Übrigenz eine Wühltischentdeckung!
"Moloch" (Stax/Enterprise, 1970)
Lost & Found!


(30.05.2009)
Mehr ...
"Emitt Rhodes" (ABC/Dunhill, 1970)
Lost And Found!


(07.08.2006)
Pharoah Sanders: "Jewels Of Thought" (Impulse!, 1970)
Gleich vier Alben nahm der "Ziehsohn" von John Coltrane 1969 auf. "Karma" stammte vom 14. und 19. Februar und der Nachfolger (?) "Jewels Of Thought" wurde am 20. Oktober aufgenommen. Wieder gibt es lange extatische Nummern und wieder sind interessante Coverversionen zu erwähnen: Eugene Chadbourne zersägt mit seinen Freunden von Camper Van Beethoven unter dem lustigen Bandnamen Camper Van Chadbourne die "Gottespreisung" "Hum-Allah ..."
Mehr ...
Tom Rush (Columbia, 1970)
Einer der ersten bekannten Folksänger bzw. "Singer/Songwriter", obwohl Letzteres zumindest auf dieses Album nicht zutrifft. Zwar stammt aus seiner eigenen Feder das von den Walker Brothers bekannt gewordene "No Regrets", meist hat er aber selber nur im Vorfeld unbekanntes Material anderer Autoren gesungen - und diese dadurch oft überhaupt erst bekannt gemacht. Joni Mitchell hat ihm viel zu verdanken (wenn ich mich recht erinnere hat er "Urge Of Going" aufgenommen). Auf diesem titellosen Album sind es der Kanadier David Whiffen und sein "Lost My Driving Wheel" und Jackson Browne gleich mit zwei Liedern, die der Autor erst Jahre später selber für sein zweites Album "For Everyman" aufnahm: "Colours Of The Sun" und "These Days", welches es allerdings schon in der Nico-Version gab.
"Third Ear Band" (EMI/Harvest, 1970)
Obskure Instrumentalband in der Besetzung Glen Sweeney (Perkussion), Paul Minns (Oboe), Richard Coff (Geige, Bratsche), Ursula Smith (Cello). Ich habe keine Ahnung, was EMI damals veranlasst hat, die Musik, bei der es sich definitiv nicht um Rockmusik handelt, auf dem Harvest-Label zu veröffentlichen. In der damaligen Begeistzerung für "Underground" war wohl so ziemlich alles möglich. Die Musik klingt beim ersten Hören schrecklich, gewinnt dann aber deutlich, auch wenn sie einen etwas ratlos zurücklässt. Aber mal ehrlich: wer kann denn etwa das Meisterwerk "Trout Mask Replica" vom Cäpt'n wirklich geniessen?
Mehr ...
Jerry Jeff Walker: "Five Years Gone" (Atco, 1970)
Gerade, während ich diesen Text schreibe, läuft im Radio "Mr. Bojangles" von Robbie Williams, der das Lied aber nur von Frank Sinatra abgekupfert hat: Wieder mal kann sich Jerry Jeff Walker freuen, dass seine Altersversorgung noch etwas sicherer geworden ist. Walker stammt eigentlich aus New York, hatte mit dieser Platte zum ersten Mal in Nashville aufgenommen (mit den üblichen Verdächtigen Wayne Moss, Charlie McCoy, Kenny Buttrey usw.) und sich danach nach Austin/Texas verzogen, wo er sich bis heute wohl fühlt und mit Recht neben Willie Nelson und Townes Van Zandt, als der wichtigste texanische Singer/Songwriter gilt.
Junior Wells: "Southside Blues Jam" (Delmark, 1970)
Legendäre Blues-Session von Junior Wells mit seinem alten Kumpel Buddy Guy und letzte Plattenaufnahme von Pianist Otis Spann vom Dezember/Januar 1969/70. So weit ich weiß sind das die letzten Aufnahmen von Otis Spann.
Mehr ...
"Jesse Winchester" (Ampex, 1970)
Wahrscheinlich kennt von Euch kaum jemand den Mann. Es handelt sich aber um einen der besten amerikanischen Singer/Songwriter: aus seiner Feder stammen u. a. der "Brand New Tennessee Waltz", "Biloxi", "Yankee Lady" u. v. a.!
Mehr ...
"Townes van Zandt" (Tomato, 1970)
Auch mit seinem dritten Album hält er den hohen Stand des Vorgängers: brillante Songs in dezenter Umsetzung (Country-Folk?). Am bekanntesten sind vielleicht "For The Sake Of The Song", "Waiting Around To Die", "Lungs" (auch von Lyle Lovett 1998 auf "Step Inside This House" gecovert) und "I'll Be Here In The Morning" (war lange Zeit im Live-Repertoire von Waiting For Louise).