Das Album des Jahres
Man: "Be Good To Yourself, At Least Once A Day" (United Artists, Okt. 1972)
Die berühmte Platte mit der Landkarte von Wales ist mein Lieblingsalbum einer meiner Lieblingsbands. Kurioserweise eine der wenigen Man-Platten ohne Deke Leonard, der sich 1972/73 eine solistische Auszeit nahm ("Iceberg"), aber danach wieder zur Band zurückkehrte. Wir hören Mickey Jones an der Gitarre, der einzige Musiker, der auf allen Man-Platten spielt, Phil Ryan an den Keyboards (neu dabei), Will Youatt am Bass (neu dabei und vorher Gitarrist), Terry Williams am Schlagzeug (wurde später mit Rockpile und den Dire Straits semi-berühmt) und Clive John an der zweiten Gitarre (war früher mal Keyboarder bei Man!). Insgesamt eine sehr komplizierte Bandgeschichte, die auf der von Deke Leonard gezeichneten Innenhülle nachzulesen ist. Produziert hatte übrigens Dave Edmunds. Es gibt insgesamt nur 4 Songs, darunter mit "C'mon" und "Bananas" zwei der absoluten Man-Klassiker.
Mehr ...
weitere Highlights ...
Kevin Ayers: "Whatevershebringswesing" (EMI/Harvest, Jan. 1972)
Der ehemalige Softmachine Sänger/Bassist hatte in den 70ern eine mehr oder weniger erfolgreiche Solokarriere gestartet. Hier kam wieder das "psychedelische Element" stärker zum Tragen, das bei Softmachine zugunsten einer ernsthaften Jazzrock-Ausrichtung geopfert wurde. Als Gast wirkt sein ehemaliger Bandkollege Robert Wyatt mit (der auch bald Softmachine verlassen wird). Der auffälligste Name in der Besetzungsliste ist allerdings der damals noch recht junge Mike Oldfield als Gitarrist und Bassist, kurz vor seinem Durchbruch zu Weltruhm mit dieser unsäglichen "Tubular Bells"-Platte. Insgesamt ein versponnenes, sympathisches Album.
J.J. Cale: "Naturally" (Mercury/Shelter, Jan. 1972)
Nachdem Eric Clapton mit "After Midnight" erfolgreich war, bekam J.J. seine eigene Chance und nutzte sie. Neben "After Midnight" seien erwähnt: "Call Me The Breeze" und "Magnolia".
Jerry Garcia: "Garcia (The Wheel)" (Warner Bros., Jan. 1972)
Diese Platte hat Jerry (fast) alleine aufgenommen, er wurde nur vom Dead-Trommler Bill Kreutzmann unterstützt. Enthält neben einigen Soundexperimenten ein paar tolle Songs, die schnell den Weg in das Bühnenrepertoire der Dead fanden: "Deal", "Birdsong", "Sugaree", "Loser", "To Lay Me Down" und "The Wheel".
Mehr ...
Rolling Stones: "Exile On Main Street" (Rolling Stones, Jan. 1972)
Das Meisterwerk der Stones.
Mehr ...
Brinsley Schwarz: "Silver Pistol" (United Artists, Feb. 1972)
Nach dem gescheiterten Versuch ihres Managements, die Band mit ihrem Debüt 1970 in New York als das "Next Big Thing" zu etablieren, machte die Band um Nick Lowe (voc, bg, Songwriter), Bob Andrews (keyb), Namensgeber Brinsley Schwarz (g), Drummer Billy Rankin und Neuzugang Ian Gomm (voc,g) eine Wendung um 180°, um fortan in den englischen Kneipen zu spielen: der "Pubrock" war geboren. Die Musik auf "Silver Pistol" ist extrem laidback und sehr amerikanisch ausgereichtet. Nick Lowe, der als Solist und Produzent später sehr erfolgreich wurde, bezeichnete ihre Musik mal als den Versuch, "Rag Mama Rag" von "The Band" neu zu erfinden (m. E. kein schlechtes, wenn auch ein sehr hohes Ziel!). Neben den Songs von Lowe (und auch Gomm) sei besonders auf den Rock'n'Roll-Klassiker "Juju Man" hingewiesen, den später Dave Edmunds zum Hit machte und den ich mit meiner Band Rusty Nails in den 80ern auch sehr gerne live gespielt habe.
Al Green: "Let's Stay Together" (Hi, Feb. 1972)
Ich kann zwar nicht behaupten, dass ich mich besonders gut mit Soulmusik auskenne - Al Green aus Memphis vom legendären Label Hi-Records gehörte in den 70ern sicherlich zu den großen schwarzen Stimmen: vielleicht nur vergleichbar mit Marvin Gaye. Oder Otis Redding, wenn dieser nicht zu früh verstorben wäre. Später wurde er zum Priester in Memphis (mit eigener Kirche, wie z.B. auch Solomon Burke), zog sich ganz aus "weltlicher Musik" zurück, nur gelegentlich von kurzen Ausflügen in die Popmusik unterbrochen. In den 80ern war er eigentlich nur durch Tina Turners Coverversion vom Titelstück des Albums im Gespräch. In den 90ern gab's einen witzigen Gastauftritt bei Ally MacBeal. Im Jahr 2003 kehrt er nun mit einem neuen Album "I Can't Stop" zurück, das so klingt als hätte es diese 30 Jahre Unterbrechung zwischen den beiden Alben nicht gegeben!


(15.12.2003)
Mehr ...
Ian Matthews: "Tigers Will Survive" (Vertigo, Feb. 1972)
Eines der frühen, sehr schönen Soloalben von Matthews nach seiner Zeit bei Fairport Convention und Matthews Southern Comfort. In der Begleitband spielte u. a. Andy Roberts, mit dem er kurz danach Plainsong gründete. Es wurden für Matthews Verhältnisse relativ viele Eigenkompositionen aufgenommen, von denen aber keine bekannt geworden ist. Unter den Fremdkompositionen sind der alte Ronettes-Hit "Da Doo Run Run" und Songs von Eric Anderson und Richard Farina zu vermelden.
"Neu!" (Metronome/Brain, Feb. 1972)
Der Schlagzeuger Klaus Dinger und der Gitarrist Michael Rother kreierten mit dem Tonmeister Conny Plank diese merkwürdige Instrumentalmusik, die vor allem in England Kultstatus hat. (Leider) Eine der wenigen deutschen Platten in dieser Liste!
"Das erste Neu!-Album entstand in sage und schreibe 4 Nächten. Warum Nächte? Nun, aus dem einfachen Grund, weil die Miete für ein Studio nachts erheblich billiger und Geld auch schon damals ein Problem für Musiker mit Visionen und ohne Konventionen war. Unter der Regie von Conny Plank, den die beiden aus Kraftwerk-Tagen als Produzenten kannten, entstand 1972 das selbstbetitelte Debut. Wie der Band- beziehungsweise der Plattentitel verkündete, war hier etwas ganz Neues am Start. Aber nicht in dem Sinne, dass komplizierteste Techniken und verzwickte Arrangements vorgetragen, sondern dass die Musik auf den Kern reduziert wurde. Kleine, unscheinbare Melodien, lockere Rhythmen, die damals zur Verfügung stehenden technischen Mittel und eine große Portion Improvisation erschufen Musik, die im Neu!-Kosmos wie die Elfe im Märchenland schwebt"
Neil Young: "Harvest" (Reprise, Feb. 1972)
Neils bekannteste und erfolgreichste Platte mit seinem Hit "Heart Of Gold" und (trotzdem) eine tolle Platte!
Nick Drake: "Pink Moon" (Island, Feb. 1972)
Die dritte, letzte und depressivste Platte von Nick Drake. Ganz alleine mit Gitarre und Stimme (und einer kleinen Klaviermelodie im Titelsong) ist diese Platte gleichzeitig beängstigend und betörend. Wie es der Titelsong dann vor einigen Jahren in die VW-Reklame schaffen konnte, ist mir allerdinx ein Rätsel. Hier noch ein Tipp: kauft euch die Box "Fruit Tree", auf der das nur 29-minütige "Pink Moon" um 4 Songs erweitert wurde, die Drake 1974 kurz vor seinem Tod aufnahm. Diese Songs sind der absolute Oberhammer ("Black Eyed Dog" und "Voice From The Mountain")
(ca. 2000)
Oder kauft Euch "Time Of No Reply", die Raritätensammlung auf Hanibal von 1987 oder "Made To Love Magic" von 2004.
(10.10.2009)
Mehr ...
Jackson Browne: "Jackson Browne (Saturate Before Using)" (Asylum, März 1972)
Sein Debüt, dass eigentlich unbetitelt ist, aber wegen des Schriftzugs auf dem Wassersack vom Cover von Designer Gary Burden und Photograph Henry Diltz nur unter dem Namen "Saturate Before Using" bekannt, entstand mit tatkräftiger Unterstützung von David Crosby, nachdem vorher bereits mehrere seiner Lieder von anderen Künstlern gesungen wurden (z.B. "These Days" von Nico und "Doctor My Eyes" von den Jackson Five!) und er 17jährig in New York Nico's Begleitgitarrist war.
Mehr ...
Chick Corea: "Return To Forever" (ECM, März 1972)
Auf dieser Platte brachte Corea die USA und Brasilien zusammen: sein eigenes wunderbares Fender-Rhodes-Piano, Stanley Clark am Kontrabass und Joe Farrell mit Flöte und Sopransaxofon, kombiniert mit Airto Moreiras Schlagzeugspiel (normalerweise spielt er Perkussion) und dem Gesang von Flora Purim. Die Songs (z.T. mit Texten von Neville Potter) wurden Klassiker des Latin-Jazz: "Crystal Silence", "La Fiesta", "What Game Shall We Play Today" und "Sometime Ago".
Mehr ...
Heads Hands & Feet: "Tracks" (Island, März 1972)
Auch bei ihrer zweiten Platte gelang der Truppe um Tony Colton, Albert Lee und Chas Hodges ("Chas & Dave") mit ihrem virtuosen Countryrock leider nicht der Durchbruch beim großen Publikum! Trotzdem eine tolle Platte.
Mehr ...
Hot Tuna: "Burgers" (RCA/Grunt, März 1972)
Das Album war nach einer akustischen und einer elektrischen Liveplatte ihr erstes Studiowerk. Zu dem Zeitpunkt hatte die Band ihre eigene Identität erarbeitet und wurde nicht mehr als "Urlaub von Jefferson Airplane" gesehen. Ende des Jahres erschien dann noch das Airplane-Album "Long John Silver", danach wurde Hot Tuna sogar zum Hauptbetätigungsfeld von Jorma Kaukonen und Jack Casady. Kaukonen schrieb einige exzellente Songs zwischen Folkblues-Picking (sehr gelungen: der "Water Song") und Acid-Rock, Casady und Sammy Piazza waren eine gut geölte Rhythmusgruppe und für Extra-Spannung sorgte der damals bereits 55jährige Papa John Creach an der Violine. Bei einer Nummer gibt es sogar gesangliche Unterstützung von David Crosby. "Burgers", die Platte mit dem schönen alten Auto vorne auf dem Cover drauf, war sicher ihr bestes Studioalbum.
Jimmie Dale Gilmore & The Flatlanders (Sun, März 1972)
Die "Supergroup" des frühen texanischen Singer/Songwritermusik. Neben Jimmie Dale Gilmore als "Gleicher unter Gleichen" darf man da natürlich Joe Ely und Butch Hancock nicht vergessen. Der Spruch "Unplugged" auf dem Cover ist natürlich dem Zeitgeist der CD-Wiederveröffentlichung in den 90ern geschuldet und in etwa so sinnvoll, wie der Hinweis, dass Heavy Metal elektrisch wäre.
Mehr ...
Ash Ra Tempel: "Schwingungen" (Ohr, April 1972)
Solche "Kiffermusik" habe ich damals wenig gehört: ich war ja auch noch ein unschuldiger Teenie. Auch Manuel Göttschings Band lief ziemlich an mir vorbei. Aber irgendwie mag ich das jetzt doch! Sehr entspannende Musik, die man auch ohne Drogenkonsum gut hören kann.


(28.07.2009)
Mehr ...
Big Star: "#1 Record" (Stax/Ardent, April 1972)
Ohne damals wirklich erfolgreich gewesen zu sein, gelten Alex Chiltons drei Big Star-Platten, von denen hier beispielhaft die erste vorgestellt wird, heute zu Recht als Kult. Mit dabei hier auch Chris Bell als zweiter Sänger und Gitarrist.
Mehr ...
Mellow Candle: "Swaddling Songs" (Decca/Deram, April 1972)
Lost & Found
(25.05.2008)
Buddy Guy & Junior Wells: "Play The Blues" (Atlantic, April 1972)
Atlantics erste Produzenten-Riege (Tom Dowd, Ahmet Ertegun, Michael Cuscuna) versuchte, zusammen mit Eric Clapton, auch Buddy Guy und Junior Wells an dem damaligen Bluesboom partizipieren zu lassen. Heraus kam eine unspektakuläre, aber schöne Platte, auf der Clapton sogar uneigennützig nur Rhythmusgitarre spielt und auf einem Titel auch die damaligen Atlantic-Shooting Stars J.Geils Band dabei sind.
Help Yourself: "Strange Affair" (United Artists, April 1972)
Ein etwas skurrile Truppe aus den frühen Tagen des britischen Pubrocks, ein wenig an die Waliser Kollegen von Man erinnernd. Bei deren Weihnachtskonzert "Christmas At The Patti" traten sie dann mit dem zu diesem Zeitpunkt ehemaligen Man-Sänger/Gitarristen Deke Leonard auf und begleiteten ihn auch auf dessen Soloalbum "Iceberg". Der Sänger und Gitarrist Malcolm Morley war dann nach dem Ende von Help Yourself als Keyboarder auf Man's 74er Album "Rhinos, Winos & Lunatics" dabei. Insgesamt hat es für die Band höchstens für eine kleine Fußnote in der britischen Rockgeschichte gereicht. Allein Schlagzeuger Dave Charles ist heutzutage noch als Musiker (Dave Edmunds Band), Toningenieur (in den berühmten Waliser Rockfield-Studios) und Produzent (z.B. bei Man's Comebackalbum "Endangered Species" von 2000) im Geschäft.
Mehr ...
Hölderlin: "Hölderlins Traum" (Pilz, April 1972)
Wunderbares Debütalbum einer der besten deutschen "Krautrockbands" der damaligen Zeit, noch sehr folkloristisch, kaum elektrische Instrumente (ein wenig E-Bass, Mellotron und Orgel), viel Geige, Cello, Akustikgitarre und Flöten und der charmante Gesang von Nanny de Ruig mit süßem holländischen Akzent. Da ich die Band erst drei Jahre später mit ihrem zweitem titellosen Album entdeckt habe und dieses Debüt damals nicht mehr zu bekommen war, konnte ich es erst vor wenigen Jahren dank der CD-Wiederveröffentlichung vom Billiglabel ZYX ergattern.


(Januar 2008

)
Matching Mole (Columbia, April 1972)
Im Oktober 1971 formierte Schlagzeuger und Sänger Robert Wyatt eine Gruppe aus Mitgliedern diverser Canterbury Bands: Keyboarder Dave Sinclair hatte Caravan nach "In The Land Of Grey And Pink" verlassen, Bassist Bill MacCormick spielte mit Roxy Musics Phil Manzanera bei Quiet Sun und Gitarrist Phil Miller spielte mit seinem tastenspielenden Bruder Steve Miller, welcher wiederum Sinclair auf "Waterloo Lily" bei Caravan ersetzt hatte, bei Delivery). Wyatt benannte die Band als kleinen Scherz auf Soft Machine, wo er gerade ausgestiegen war (lautmalerisch für die französische Übersetzung von "soft machine": "machine mole". Auf dem Cover sind auch 2 Maulwürfe zu sehen).
Wyatts Musik zu dieser Zeit, begonnen mit seiner ersten Solo-LP "The End of an Ear", war eine Art Free-Jazz-Rock: ausgedehnte, recht komplexe Jams, in denen die Solisten ihr Können zeigten und der Leader seine dadaistischen Klang- und Stimmimprovisationen einflocht. Wer also Jazz und Freejazz schätzt, sollte mit "Matching Mole" weniger Probleme haben (im Gegenteil!). Der erste Titel "O Caroline" ist ein wunderschönes Liebeslied an WYATTs damalige Flamme Caroline Coon gerichtet, auf dem er sich selbst auf dem Mellotron begleitet. Danach kommen vor allem lange Jamsessions, die den Rest der Platte einnehmen, immer wieder bereichert durch WYATTs bizarre Vokals und eigenwillige Keyboardeinlagen, die schon einen Vorgeschmack auf sein späteres Schaffen geben, bei denen er sich, wie z.B. auf "Dondestan" meist nur selbst auf Keyboards und Perkussionsinstrumenten begleitet (seit 1973 sitzt Wyatt nach einem Unfall hüftabwärts gelähmt im Rollstuhl und kann das Schlagzeug im herkömmlichen Sinne (d.h. mit den Füssen) nicht mehr spielen)
Mellow Candle: "Swaddling Songs" (Decca/Deram, April 1972)
"Lost And Found"!
The Moody Blues: "Seventh Sojourn" (Threshold, April 1972)
Dieses Album hatte ich fast vergessen! Auf jeden Fall habe ich es jahrelang nicht mehr gehört. Es ist das siebte Album dieser klassischen Besetzung der Moodies, die mit "Days Of Future Passed" 1967 begonnen hatte und in der die Band zu einem der größten damaligen Liveacts heranreifte. Es stellt aber auch das Ende dieser Phase dar. Aus den Interviews mit den Mitgliedern, abgedruckt im Beiheft zur Reissue-CD, geht deutlich hervor, wie schwierig die Aufnahmesessions damals waren. Bekanntlich gab's danach ja eine lange Pause bis zur mäßigen Comebackplatte "Octave" von 1978 und noch weiteren Alben bis in die heutige Zeit, die ich mir aber gar nicht erst angehört habe. Auf jeden Fall gehören diese 7 Platten zum Feinsten, was es an Rockmusik der Fraktion "Schönklang/Klassik/Bombast" aus jener Zeit gibt. Neben den beiden 1969er Werken "On The Threshold Of A Dream" und "To Our Children's Children's Children" gehörten "Seventh Sojourn" auf jeden Fall zu meinen Lieblingsplatten aus jenen Tagen.


(28.02.2004)
Mehr ...
Wishbone Ash: "Argus" (MCA, April 1972)
Die Band habe ich mir sicherlich mehr als 25 Jahre nicht mehr angehört. Damals war einer meiner besten Freunde beinharter Wishbone Ash-Fan, während Hawkwind meine Fraktion war. Trotzdem habe auch ich mir die Band damals sehr gerne angehört. Als es dann bei uns Mitte der 70er selber mit Musikmachen losging und alle Bands dann das zweistimmige Gitarrenspiel von Andy Powell und Ted Turner versucht haben zu imitieren, habe ich sehr schnell die Lust auch auf das Original verloren (das ging mir übrigenz in den späten 70ern/frühen 80ern mit Z.Z.Top genauso, die von all den Bluesbands in unserer Gegend zu Tode gecovert wurden).
Jetzt also nach so langer Zeit sitze ich bei einem anderen guten Freund und was läuft da: "Argus - Remastered & Revisted", die Wiederveröffentlichung zum 30jährigen Jubiläum, und ich muss sagen: immer noch eine klasse Platte. Ich konnte sogar alle Songs mehr oder weniger textsicher mitsingen. Nur auf das zweistimmige Sologitarrenspiel werde ich auch zukünftig in meiner eigenen Kapelle verzichten.


(16.12.2002)
Caravan: "Waterloo Lily" (Decca/Deram, Mai 1972)
In den frühen 70ern hatte die Band aus Canterbury eine richtig gute Phase. Dabei entstanden ein paar schöne Alben wie dieses hier. Heutzutage gilt so was ja als "Prog-Rock" (Yes, frühe Genesis, etc.). In diesen Topf solltet ihr diese Band aber nicht werfen, wäre zu schade.
Little Feat: "Sailing Shoes" (Warner, Mai 1972)
Beim zweiten Album wurden Little Feat zum Sextett: Kenny Gradney ersetzte Roy Estrada am Bass. Zu Lowell George (voc, Slidegit.), Bill Payne (keyb) und Richie Hayward (dr) stießen der Gitarrist Paul Barrere und der Congaspieler Sam Clayton. Die Songs, meist aus der Feder von Lowell George, sprechen für sich: "Easy To Slip", "Trouble", eine neue Version von "Willin'" und natürlich der Titelsong.
John Mayall: "Jazz Blues Fusion" (Polydor, Mai 1972)
Sicherlich nicht Mayalls bekannteste Platte, aber die erste, die mir damals aufgefallen war. Mayall hatte eine hochkarätige Truppe von virtuosen Jazzern um sich versammelt, die seine teils recht schlichten Bluesvorlagen auf ein anderes Level gehoben haben. Es spielten: Larry Taylor (Bass, vorher & nachher bei Canned Heat), Freddy Robinson (g), Clifford Solomon (sax), Blue Mitchell (tp) und Ron Selico (dr).
Stephen Stills: "Manassas" (Atlantic, Mai 1972)
Nach dem Split von CSN&Y im Anschluss an ihre 71er-Tournee scharte Stills diese hochkarätige Truppe um sich, die 72/73 für Furore sorgte und dieses sehr gute Doppelalbum und im Folgejahr noch einen ordentlichen Nachfolger hinlegte. Die Musik bewegt sich zwischen bluesigem Rock, Country (Pedal Steel, Mandoline) und viel Latin (Percussion). Leider hatte Stills danach außerhalb der CS&N- bzw. CSN&Y-Reunions nichts Aufsehen erregendes mehr auf die Beine gestellt. Zu Manassas gehörten: Chris Hillman (Ex-Byrd, Ex-Flying Burrito Brother, der hier als Rhythmusgitarrist und Zweitsänger leider ein bisschen untergeht), Paul Harris (keyb), Joe Lala (perc), Al Perkins (genialer Steeler, in den 90ern bei Emmylou Harris's Nash Ramblers), Dallas Taylor (dr) und Calvin Samuels (bg). Als Gäste sind u.a. der legendäre Geiger Byron Berline und Bill Wyman zu hören.
Mehr ...
Bob Weir: "Ace" (Warner, Mai 1972)
Bob Weirs Solodebut ist ein verkapptes Grateful Dead - Album, denn er wird hier durchgängig von seiner Stammband begleitet (Jerry Garcia, Phil Lesh, Bill Kreutzmann und der Neuzugang Keith Godchaux). Zum ersten Mal tritt auch Donna Godchaux in Erscheinung, die danach ebenfalls festes Bandmitglied wurde. Die meisten der Songs fanden danach auch den Weg in das Dead-Repertoire: "Greatest Story Ever Told", "Playing In The Band", "Looks Like Rain", "Cassidy" und "One More Saturday Night". Eines der besten Dead-Alben, nur eben ohne Garcia-Songs und Garcia-Gesang.
Mehr ...
Randy Newman: "Sail Away" (Reprise, Juni 1972)
Einer der besten Texter der Rockmusik - und auch als Sänger und Pianist kein schlechter! Auf dieser Platte sind einige seiner besten Songs versammelt: "Sail Away", "Lonely At The Top", "God's Song" und "You Can Leave Your Hat On" (ja, genau: das Bierreklamelied von Joe Cocker! Übrigens ziehe ich die Coverversion von Jess Roden von 1976 vor!)
"Roxy Music" (Island, Juni 1972)
Das Debüt der Band um Sänger/Pianist Bryan Ferry und Synthesizerspieler Brian Eno. Die Band war vor allem optisch auffällig ("Glamrock"), hatte aber zumindest damals ordentlich Feuer unter dem Hintern und spielte auch eine betörende Musik, in der vor allem Gitarrist Phil Manzanera und Saxofonist Andy Mackay glänzten. Einziger Schwachpunkt des Albums: die geniale Single "Virginia Plain" fehlt.
Mehr ...
Bridget St. John: "Thank You For ..." (Dandelion, Juni 1972)
Lost & Found!
(19.12.2008)
Mehr ...
"Fillmore: The Last Days" (Warner, Juni 1972)
Im Juli 1971 schloss Bill Grahams berühmte Konzerthalle in San Francisco. In der letzten Woche gaben sich die Rockstars der Bay Area dort die Klinke in die Hand und alles wurde auf einem Dreifachalbum festgehalten.
"In the summer of 1971, Bill Graham closed the two halls that had redefined the way live rock music was heard. In San Francisco, the Fillmore Auditorium, and later the Fillmore West, had been home to virtually every major performing band of the era, a neighborhood meeting place and dance palace rolled into one. It was the place to see the Dead, the Airplane, Santana, and any visiting musical act with any hipness quotient at all. This 2-CD package features some of the recordings from the final week of shows at the fabled Fillmore West. Not all of the bands are remembered today (Lamb, anyone?) but with hot entries from Quicksilver Messenger Service, Tower of Power, Hot Tuna, Boz Scaggs, the Dead, Santana, etc., it's a tribute both to a time and place and to the inestimable contributions of the late Graham. The sound quality is lacking by today's standards, but the free 'n' easy Fillmore atmosphere comes through." (Jeff Tamarkin, All Music Guide)
Guru Guru: "Känguru" (Brain, Juli 1972)
Der immer noch ausgezeichnete Nachfolger zu meinem Lieblingsalbum der Band ("Hinten" vom letzten Jahr). Das Trio der ehemaligen Jazzer Mani Neumeier (dr), Uli Trepte (bg) und Ax Genrich (g) schaffte es in unnachahmlicher Weise Jimi Hendrix, Freejazz und Humor miteinander zu verbinden. Guru Guru sind eine der wenigen Bands aus der damaligen Deutschrockzeit, die ich mir auch heute noch gut anhören kann (die anderen sind z.B. Can und Amon Düül II, aber die habe ich eigentlich erst später für mich entdeckt!). Nur 4 Lieder in 40 Minuten. Mein Anspieltipp ist das russisch(?) gesungene(?) "Immer Lustig". Ist sehr lustig.
The Charles Ford Band (Arhoolie, Aug. 1972)
Blues vom Allerfeinsten! Die Charles Ford Band war nach dem Vater der drei Brüder Patrick Ford (Schlagzeug, damals 22 Jahre jung), Robben Ford (Gesang, Gitarre, 21 Jahre jung) und Mark Ford (Harp, 18 Jahre jung) benannt. Dazu kam am Bass Stan Poplin (19 Jahre jung). Robben und Patrick spielten nebenher in der Band von Charlie Musselwhite und lernten dort als kalifornische Teenager den Blues zu spielen. Leider hielt die Band nicht sehr lange - und nur Robben Ford machte danach Karriere als einer der besten Jazz- und Bluesgitarristen überhaupt (u.a. bei Joni Mitchell und Miles Davis).
Van Morrison: "Saint Dominic's Preview" (Warner, Aug. 1972)
Dieses Klasse-Album hatte ich doch bisher glatt vergessen! Liegt vielleicht daran, dass ich mir meine uralte Vinyl-Ausgabe mit einem hässlichen "Nice-Price-Cover" schon lange nicht mehr angehört hatte. Heute überkam es mich dann im Plattenladen und ich habe mir ein CD-reissue "geschossen" (O.K. - war ziemlich billig!) und kann nur sagen: starkes Teil, vielleicht nicht ganz so genial wie das Vorgängeralbum "Tupelo Honey" (natürlich mit dem Titelsong "Tupelo Honey": Album und Song gehören schließlich zu meinen All-Time-Fave's!), aber trotzdem ganz wunderbar. Den Opener "Jackie Wilson Said" kennt der eine oder andere in der Coverversion von Dexy's Midnight Runners. Besonders schön sind aber die beiden Lieder mit jeweils mehr als 10 Minuten Laufzeit: "Listen To The Lion" und "Almost Independence Day" lassen noch einmal den Glanz von Van's anderem Meisterwerk "Astral Weeks" aufleuchten. "Van The Man" at his best! An solch lange Geschichten wagt er sich dann erst wieder fast 10 Jahre später mit "Summertime In England" auf "Common One".
Mehr ...
Brinsley Schwarz: "Nervous On The Road" (United Artists, Sept. 1972)
Mit dieser zweiten Platte innerhalb eines Jahres hatte ich die Band für mich entdeckt. Die wunderbaren Lieder von Nick Lowe, das laidback-Gitarrenspiel von Ian Gomm & Brinsley Schwarz und vor allem die tolle Orgel von Bob Andrews (etwa in "Surrender To The Rhythm") machen "Nervous On The Road" zu einer meiner Alltime-Favorites!
Mehr ...
Sandy Denny: "Sandy" (Island, Sept. 1972)
Diese Platte habe ich mir 1976 im Londoner HMV-Shop gekauft und bin immer noch begeistert. Nach ihrem Ausstieg bei Fairport Convention und dem "Misserfolg" von Fotheringay öffnete sie auf ihrem zweiten Soloalbum ihr Folkrockkonzept (Gitarre und Mandoline von Richard Thompson!) und integrierte mit Erfolg Country-Elemente (Sneaky Pete von den Burrito Brothers an der Pedal Steel!)
Mickey Hart: "Rolling Thunder" (Warner, Sept. 1972)
"Rolling Thunder", das Solodebüt des zu diesem Zeitpunkt ehemaligen Grateful Dead-Schlagzeugers (er kehrte 1976 zur Band zurück), wurde etwa zeitgleich mit Bob Weir's Solodebüt "Ace" aufgenommen. Zwei Songs gibt es auf beiden LPs, wenn auch mit unterschiedlichen Namen:
"The Main Ten" ist zum Teil eine Version von "Playing In The Band", das auch schon auf dem letztjährigen Livealbum der Dead erschien. "Pump song" wurde zu "Greatest Story Ever Told". Dieser Song, so Bob Weir, "actually started out with a pump Mickey had - he recorded the pump and told me to write a song."
Die Besetzungsliste versammelt das "Who Is Who" der damaligen San Francisco-Szene: Bob Weir, Jerry Garcia und Phil Lesh von den Dead, John Cipollina von Quicksilver Messenger Service, Paul Kantner, Grace Slick und David Freiberg von Jefferson Airplane, Sam Andrew von Big Brother & The Holding Conmpany, Barry Melton von Country Joe & The Fish, sowie Stephen Stills und Zakir Hussain.
"...Mickey Hart's album "ROLLING THUNDER" is finally finished after a year and a half's work and is due to be released in the first part of September. It features Mickey as well as at least thirty of the heaviest musicians around these days . . . really a fine album!" (3rd Deadheads newsletter, August 1972)
Mott The Hoople: "All The Young Dudes" (Columbia, Sept. 1972)
Glamrock ist eigentlich nicht meine Baustelle - trotzdem ist das hier ein sehr gutes und wichtiges Album. Aus der damaligen Zeit kann ich mich eigentlich nur an die Single "Roll Away The Stone" von Ende '73 erinnern:
There's a rockabilly party
On saturday night.
Are you gonna be there?
I got my invite... (oder so ähnlich)
Nun denn - die späte Entdeckung eines Klassealbum von Ian Hunter und Mick Ralphs. Letzterer gründete danach Bad Company, deren bekannter Song "Ready For Love" hier bereits in einer frühen Version zu finden ist. Zwei weitere herausragende Songs tragen die Handschrift des Produzenten David Bowie (der allerdings auch mit weniger gelungenen Saxofoneinlagen zu hören ist). Zum einen sein extra für die Band geschriebenes "All The Young Dudes", das der ersten Top-Ten-Erfolg der Band wurde und angeblich damals die Auflösung der Band wegen Erfolglosigkeit verhindern konnte. Zum anderen der Velvet Underground-Klassiker "Sweet Jane" (Lou Reed und Bowie waren damals auch Spezis und arbeiteten mehr oder weniger gleichzeitig an dessen Album "Transformer")
Kleiner Gedankensprung bzw. Quiz:
Bekannte Rocksänger, die sich (vielleicht zu oft) auch am Saxofon versucht haben, aber auf jeden Fall bessere Sänger sind:
David Bowie
Van Morrison
Mike Love (Beach Boys)
Roger Chapman (Family)
Plainsong: "In Search Of Amelia Earheart" (Elektra, Sept. 1972)
Nur einen Sommer und einen Herbst leuchtete der Stern von Ian Matthews und Andy Roberts Band. Was blieb, war diese wunderbare Platte. In den 90ern fanden beide mit neuen Mitstreitern (u. a. Julian Dawson und Clive Gregson) für Tourneen und Alben wieder zusammen, um ungezwungen und locker neben den jeweiligen Solokarrieren zu musizieren.
String Driven Thing (Charisma, Sept. 1972)
Diese Platte habe ich bereits Anfang 1974 wegen des tollen Covers gekauft. Nur mit Bass und Gitarre, aber ohne Schlagzeug wird hier ein hypnotischer Rhythmus unter die Folksongs von Chris Adams gelegt, über die sich ein verrückter Geiger (Graeme Smith) austobt.
Witthüser & Westrupp: "Bauer Plath" (Ohr, Sept. 1972)
Ein deutsche Duo, bestehend aus dem Sänger, Gitarristen und Songschreiber (also ein Liedermacher!) Bernd Witthüser und dem Multiinstrumentalisten Walter Westrupp, das damals label- und rauschmittelbedingt eher der Krautrock- und Hippie-Szene als der "klassischen" Leidermacherei etwa von Rainhard Mey oder Hannes Wader zugeordnet wurde, obwohl sie in manchen Momenten gar nicht so weit von denen weg sind. Heute würde man sowas vielleicht "Freakfolk" nennen. Vorzüglich aufgenommen vom legendären Dieter Dierks, begleitet auf einigen Titeln von den Labelkollegen von Wallenstein und einem gewissen Kölner Schlagzeuger namens Tommy Engel ...


(09.06.2010)
David Ackles: "American Gothic" (Elektra, Okt. 1972)
Ein ausgezeichneter, Piano spielender Singer/Songwriter aus den USA, durchaus in der Spielkasse von Landsmann Randy Newman. Wenn man ihn überhaupt bei uns kennt, dann als Autor von "The Road To Cairo", das 1969 ein Hit von Julie Driscoll und Brian Auger war. Elton John und sein textender und hier auch produzierender Kumpan Bernie Taupin waren große Fans, weswegen sie Ackles auch zur Aufnahme dieses Albums nach England holten. Das größte Verdienst des Produzenten Taupin ist es dabei aber wohl gewesen, Ackles sein "eigenes Ding", ohne irgendwelche Einschränkungen, machen zu lassen. Deswegen gibt's auf dieser Platte auch kaum noch Elemente der Rockmusik, sondern eigentlich nur Ackles Stimme, sein Klavier und ein großes Orchester. Somit für mich immer noch etwas anstrengend beim Rezipieren (besser gesagt: etwas schwer bekömmlich), aber in jedem Fall eine klasse Platte.
Mehr ...
The Band: "Rock Of Ages" (Capitol, Okt. 1972)
Eines der besten Livealben aller Zeiten, Silvester 71/72 aufgenommen. Die Band ist selber in Höchstform, dazu kommt ein Bläsersatz mit irrsinniger Arrangements von Alan Toussaint. Bob Dylan war damals auch dabei, ist allerdings nur auf den Bonustracks der remasterten Doppel-CD von 2001 zu hören. Für die erste CD-Veröffentlichung wurde das ursprüngliche Doppelalbum sogar um einen Titel gekürzt.
David Bowie: "The Rise And The Fall Of Ziggy Stardust..." (RCA, Okt. 1972)
Mit dieser Platte hat Bowie zusammen mit Mick Ronson ein absolutes Meisterwerk geschaffen! Die Geschichte: Androgyner Außerirdischer landet in dubioser Mission auf der Erde, gründet Band, wird zum Superstar und begeht Selbstmord: das kann man wohl nicht mehr toppen.
Mehr ...
Bobby Charles: "Bobby Charles [Small Town Talk]" (Bearsville, Okt. 1972)
Bobby Charles ist der Autor vieler Rock'n'Roll-Klassiker, z. B. "See You Later Alligator", meist unter dem Namen Robert Guidry veröffentlicht. Dies ist - nach meinem Kenntnisstand - sein spätes Debüt, eingespielt mit den Kumpels von The Band, produziert von Rick Danko und John Simon.
Mehr ...
Tim Buckley: "Greetings From L.A." (Bizarre/Straight, Okt. 1972)
Diese Buckley-Platte hätte ich fast vergessen. Mehr Funk und Rock als auf den älteren Alben: deshalb von vielen Leuten abgelehnt, was aber der Qualität der Songs nicht gerecht wird!
Mehr ...
Rita Coolidge: "The Lady's Not For Sale" (A&M, Okt. 1972)
Ach ja, Rita... Ich liebe diese Platte heiß und innig - und zwar aus mehreren Gründen. Ein wichtiger ist zugegebenermaßen das Coverfoto, aber Rita singt auch erstklassig, hat ein wunderbares Händchen bei der Songauswahl (u. a. "My Crew" von ihrer Schwester Priscilla und ihrem Schwager Booker T. Jones, "Bird On A Wire" von Leonard Cohen, "I'll Be Your Baby Tonight" von Bob Dylan und "The Lady's Not For Sale" von ihrem Lover Kris Kristofferson) und eine erstklassige Band mit eingebauter Laidback-Garantie (Bernie Leadon, Russ Kunkel, Jim Keltner, Marc Benno, Lee Sklar, Mike Utley, Carl Radle).
Mehr ...
Coulson, Dean, McGuinness, Flint: "Lo And Behold" (Sire, Okt. 1972)
Eine wunderbare Platte, nur mit obskuren Dylan Songs. Meistens solche, die der Meister selber bisher nicht veröffentlicht hat. Tom McGuinness und Hughie Flint gründeten Jahre später die Blues Band.
Eagles (Asylum, Okt. 1972)
Bei ihrem Debüt waren die Eagles um Don Henley und Glenn Frey noch relativ weit weg vom späteren, mega-erfolgreichen Sound. Für das Countryelement sorgte vor allem der Saitenvirtuose Bernie Leadon. Das erste Stück der Platte, "Take It Easy" aus der Feder von Jackson Browne und Glenn Frey , ist inzwischen ein Countryrock-Klassiker und war auch lange Zeit Opener bei den "Waiting For Louise"-Konzerten.
Tom Fogerty: "Excalibur" (Fantasy, Okt. 1972)
Das zweite Soloalbum des ehemaligen zweiten Gitarristen von CCR, als Begleitband fungiert die Merl Saunders/Jerry Garcia-Band mit John Kahn am Bass und Bill Vitt am Schlagzeug. Für Deadfreaks sicherlich interessant, aber weil sich die Band klar in den Dienst des Sängers und seiner Songs stellt kein typisches Garcia-Album. Und besser als sein Ruf.
Captain Beafheart & His Magic Band: "Clear Spot" (Reprise, Nov. 1972)
Eines der "kommerzielleren" Alben des Käp'tens, was aber nicht viel heißen soll. Enthält mit "Her Eyes Are A Blue Million Miles" eines der wunderschönsten Liebeslieder, das ich kenne und mit "Too Much Time" ein Lied, aus dem die englische Formation Working Week 1986 eine tolle Latinjazzversion zauberte.
Ry Cooder: "Boomer's Story" (Reprise, Nov. 1972)
Sein drittes Album. Virtuoses Spiel auf der Slidegitarre. Aber vor allem sehr gutes Songmaterial: Die Ballade "Dark End Of The Street" ist wunderbar interpretiert mit einem göttlichen Solo vom Meister. Zuvor hatte er u.a. beim Debütalbum von Little Feat und beim Meisterwerk "Sticky Fingers" der Stones seine Finger und seinen Bottleneck im Spiel.

Free: "Heartbreaker" (Island, Nov. 1972)
Das letzte Aufbäumen dieser großartigen Band. Wegen der Single "Wishing Well" auch mein Lieblingsalbum der Band. Sänger Paul Rodgers und Drummer Simon Kirke waren als einzige vom Original-Lineup übrig geblieben. Der geniale, aber mit Drogenproblemen belastete Gitarrist Paul Kossoff war für einige Songs zurückgekehrt, aber bereits bei Fertigstellung des Albums schon wieder weg und wurde deshalb auf Drängen der Plattenfirma nur als Gastmusiker geführt. Auf "Wishing Well" spielt stattdessen der amerikanische Studiogitarrist Snuffy Walden, der vom Keyboarder "Rabbitt" John Bundrick vorgeschlagen wurde. Rodgers Songwriting-Partner, der langjährige Bassist Andy Fraser, war auch nicht mehr dabei und durch den Japaner Tetsu Yamauchi ersetzt worden.
Can: "Ege Bamyasi" (United Artists/Spoon, Nov. 1972)
Cans nächster Geniestreich warf sogar zwei Hitsingles ab: "Spoon" aus dem damaligen Durbridge-Krimi und "Vitamin-C". Ein echtes Meisterwerk aus Köln.
Mehr ...
Grateful Dead: "Europe '72" (Warner Bros., Nov. 1972)
Nach der ersten Europatournee erschien dieses Dreifachalbum, was damals kommerziell natürlich sehr gewagt war. Mit dieser Platte fielen sie mir damals jedoch erstmalig auf, es hat dann aber noch ein paar Jahre gebraucht, bis ich gänzlich den Dead-Virus verfiel.
Herbie Hancock: "Crossings" (Warner, Nov. 1972)
(29.12.2009)
Mehr ...
Hawkwind: "Doremi Fasol Latido" (United Artistes, Nov. 1972)
Das dritte Album der Band ist eigentlich nicht mein Favorit - und wurde auch lange von mir ignoriert: zu wenig Hippie zuviel Hardrock. Aber eigentlich ist es doch auch ganz schön ...


(25.07.2010)
Mehr ...
The Hollies: "Romany" (Polydor, Nov. 1972)
Ein eher unbekanntes Hollies-Album, vielleicht deshalb unbekannt, weil es meines Wissens nach das einzige ist ohne den gewohnten Leadsänger Allan Clarke, der hier durch einen Schweden (!) namens Mikael Rickfors ersetzt wurde. Beim Cover ist der Bezug zum erfolgreichen Vorgänger Distant Light sicherlich beabsichtigt, aber es nahmen der Band damals viele Leute den Wechsel des Sängers übel, oder netter gesagt: es klang eben nicht mehr "so richtig" nach den Hollies. Auch ich habe mir die Platte damals nicht gekauft, besaß aber vom Grabbeltisch eine der vielen Singleauskopplungen: "Jesus Was A Crossmaker". Im Zuge meiner Entdeckung von Judee Sill, der Komponistin dieses Lieds, im vergangenen Jahr wurde mein Drang immer größer, auch die Version der Hollies mal wieder zu hören und ich kann nur sagen: eine wirklich tolle Aufnahme, die den Kauf der teuren französischen Import-CD und die lange Wartezeit absolut gerechtfertigt hat. Außerdem gibt es noch weitere, sehr exquisite Coverversionen zu hören: "Down River" von David Ackles, zu finden im Original auf dessen Debütalbum von 1968, und "Magic Woman Touch", zu finden auf "The Going's Easy", dem zweiten Album einer unbekannten englischen Band mit leicht größenwahnsinnigem Namen: "The Greatest Show On Earth". Deren Sänger Colin Horton-Jenning verfasste noch drei weitere Lieder für "Romany", u. a. das rockige "Delaware Taggett And The Outlaw Boys", welches er selber erst zwei Jahre später mit der Band Taggett aufnahm, die nun überhaupt kein Schwein kennt. Auch ich nicht wirklich. Aber der Namen ist doch wieder deutlich bescheidener.


16.02.2006
Mehr ...
Bonnie Raitt: "Give It Up" (Warner Bros., Nov. 1972)
Bonnies zweites Album ist mir vor allem wegen der Lieder eines der liebsten: "If You Got To Make A Fool Of Somebody" (Rudy Clarke), "Under The Falling Sky" (Jackson Browne) und "Love Has No Pride" (Eric Kaz). Unter den tollen Begleitmusikern besonders erwähnenswert: Jerry Garcia-Orgelspieler Merl Saunders, der britische Jazzbassist Dave Holland und Paul Butterfield (Mundharmonika).
Mehr ...
Lou Reed: "Transformer" (RCA, Nov. 1972)
Nachdem Velvet Underground zwar Kultstatus erlangten, aber keine Platten verkauften und sein erstes Soloalbum im Jahr zuvor nicht weiter auffiel, wurde Lou Reed mit dieser von David Bowie und Mick Ronson produzierten Platte zum Star. Lag natürlich auch am Erfolg der genialen Single "Walk On The Wild Side" mit dem tollen gedoppelten Bass von Herbie Flowers.
Santana: "Caravanserai" (Columbia, Nov. 1972)
Meine Lieblingsplatte von Carlos & Co.! Hier lösten sie sich etwas vom bisherigen, sehr erfolgreichen Latinrock-Sound und bauten Jazzelemente ein. Leider gab's auf der Platte keine Hits mehr wie "Black Magic Woman", sodass das ganze Album natürlich nicht mehr so erfolgreich wie "Abraxas" werden konnte.
Mehr ...
Steely Dan: "Can't Buy A Thrill" (ABC, Nov. 1972)
Der erste Geniestreich von Becker/Fagan, damals noch als echte Band. Enthält mit "Do It Again" und "Reeling In The Years" bereits zwei Superhits.
Ton Steine Scherben: "Keine Macht Für Niemand" (David Volksmund, Nov. 1972)
Wallenstein: "Mother Universe" (BASF/Pilz, Nov. 1972)
Zweites, bestes und letztes Album der Band aus Mönchengladbach (somit beste Band vom Niederrhein!) mit Jerry Berkers als Sänger und Bassist. Beim ersten Versuch "Blitzkrieg" vom Beginn des Jahres war es mir noch zu unausgegoren, danach zu bombastisch. Außerdem ein wunderschönes Cover - das war die Oma von Keyboarder Jürgen Dollase.


(29.06.2008)
War: "The World Is A Ghetto" (United Artists, Nov. 1972)
Dies war bereits das dritte Album der ehemaligen Eric-Burdon-Begleitband unter eigener Verantwortung und ihr großer Durchbruch. Ein Meilenstein des Funks!
Mehr ...
Stevie Wonder: "Talking Book" (Motown, Nov. 1972)
Ich bin definitiv kein Soul-Kenner. Und "You Are The Sunshine Of My Life" habe ich wie jeder normale Mensch wahrscheinlich schon viel zu oft im Radio gehört. Aber "Superstition" ist nun mal einer der besten Rocksongs überhaupt!
Mehr ...
Gene Clark: "Roadmaster" (A&M, Dez. 1972)
Ein Skandal! Ex-Byrd Gene Clark nimmt diese wunderbare Platte mit tollen Songs ("Misty Morning"!) und toller Band (Steeler Sneaky Pete von den Flying Burritos Brothers, Ex-Byrd Gitarrenhexer Clarence White, Ex-Byrd-Trommler und jetzt-Burrito Brother Michael Clarke, Orgelspieler Spooner Oldham und Geigenvirtuose Byron Berline) auf, packt 2 Lieder aus einer Session mit allen Orifginalbyrds von 1970 dabei (außer Michael Clarke und Chris Hillman natürlich noch Roger McGuinn und David Crosby plus Jazzflötist Bud Shank) und auch einen Versuch mit den kompletten Burritos Brothers - und A&M bringt die Platte nur in Holland raus, dem einzigen Land, wo der Vorgänger "White Light" so einigermaßen erfolgreich war!
Mehr ...
J. Geils Band: "Live/Full House" (Atlantic, Dez. 1972)
Ein richtig geiler Konzertmitschnitt einer der schärfsten R&B-Truppen der 70er. Mit einem tollen Sänger (Peter Wolf, der bessere Mick Jagger) und einem wahnsinnigen Harpspieler (Magic Dick). Die Instrumentalarbeit ist Teamwork in Perfektion: der zurückhaltende Namensgeber J.Geils an der Gitarre, Keyboarder Seth Justman und die Rhythmusgruppe Danny Klein (bg) und Stephen Bladd (dr). Direkt die ersten beiden Nummern hauen einen um "First I Look At The Purse" (Smokey Robinson) und "Homework" von Otis Rush. Die letzte Nummer hat Peter Wolf auf seinem fantastischen neuen Soloalbum "Sleepless" (2002) noch mal in einer etwas gemächlicheren Variante aufgenommen.
Mehr ...
Eric Andersen: "Blue River" (Columbia, 1972)
In Nashville unter der Regie von Norbert Putnam mit einer Allstarriege aufgenommen (u.a. Joni Mitchell, David Briggs, Eddie Hinton, David Bromberg). Eines der besten Alben von Anderson und trotzdem nicht sehr bekannt geworden.
"Lô Borges " (EMI, 1972)
1972 war Lô Bastos im zarten Alter von 20 Jahren zusammen mit seinem Jugendfreund Milton Nascimento im "Clube Da Esquina". Kurz danach nahm er auch sein titelloses Debütalbum auf, wo man deutlich erkennen kann, dass er für den Stil dieses Meisterwerks mindestens genauso wichtig war wie sein viel bekannterer Kumpel Milton.
(01.04.2012)
Ein überragend gutes Album, obwohl ich kein Wort von dem verstehe, was da gesungen wird! Obwohl es mit immerhin 15 Liedern nur eine knappe halbe Stunde lang ist, würde ich die Platte in die Reihe der grandiosen Singer/Songwriter Alben des Jahres 1972 mit Beatles, Jazz und Folkelementen, wie zum Beispiel "Big Star #1", einordnen.
(13.04.2012)
Mehr ...
Dr. Hook & The Medicine Show: "Sloppy Seconds" (Columbia, 1972)
Eine meiner ersten LPs, Ende '73 gekauft und lange Zeit aus meinem Gedächtnis verschwunden. Im Film "Almost Famous" taucht in einer Szene "The Cover Of The Rolling Stone" auf. Daraufhin habe ich die Platte noch mal aufgelegt und stelle fest: tolle Songs von Shel Silverstein mit abgefahrenen Texten, ein klasse Sänger (der mit der Akustikgitarre, nicht der mit der Augenklappe!) und eine tolle Band, irgendwo zwischen Rock und Country. Das muss die Rednecks ähnlich wie bei Commander Cody sehr aufgeregt haben, dass ihnen Hippies ihre Musik klauen!
Ellis: "Riding On The Crest Of A Slump"(Epic, 1972)
Lost And Found!


(06.04.2010)
Embryo: "Father Son And Holy Ghost" (United Artists/Liberty, 1972)
Ein Frühwerk von Deutschlads besten Ethno-Jazz-Rock-Hippies. Aufgenommen im März 1972 nach den Sessions für "Steig Aus" (aber noch vor jenen veröffentlicht!) in der Besetzung Christian Buchard (Schlagzeug & Vibraphon), Edgar Hoffmann (Geige & Saxofon), Dave King (Bass & Flöte) und Sigi Schwab (Gitarre & indische Saiteninstrumente).
Barbara Keith (Reprise, 1972 )
Lost And Found!


(01.05.2004)
Freddie King: "Texas Cannonball" (Shelter, 1972)
Für mich ganz klar eines der besten Alben von Freddie. Sehr rockig produziert von Leon Russell. Mit einer tollen Version des CCR-Songs "Lodi".
Mehr ...
Jackie Lomax: "Three" (Warner, 1972)
Drittes Album mit nicht sonderlich originellem Titel des englischen Sängers, dieses mal aufgenommen in den Bearsville Studios, Woodstock, mit Musikern aus dem weiteren Umfeld von The Band, produziert hat John Simon, der auch bei den wichtigen Platten von The Band dabei war. Bei einem Song liefern dann auch Levon Helm und Rick Danko den Rhythmus.
Den großen Durchbruch hat Jackie Lomax leider nie geschafft. Manche kennen seinen Namen auch nur, weil sein Debüt von 1969 die erste Veröffentlichung des Beatles-Labels Apple war. Mitte/Ende der 70er gab's dann noch mal eine Zusammenarbeit mit Little Feat, die ich zwar nicht kenne (Jackies Platten sind halt schlecht zu kriegen!), die ich mir aber gut vorstellen kann. Lomax und Lowell passten sicherlich gut zusammen. Auf "Three" bedient übrigenz ein anderer (heimlicher) Held von mir die Slidegitarre: Bryn Haworth.
Mahavishnu Orchestra: "Birds Of Fire" (Columbia, 1972)
Dies ist bereits das zweite Streich von Gitarrist John McLaughlin, zusammen mit Jan Hammer an den Keyboards, Geiger Jerry Goodman, Trommler Billy Cobham und Bassist Rick Laird. Und gäbe es den Vorgänger nicht, so müsste man die Platte als unvergleichlich bezeichnen. Oder ist es eher eine Meisterleistung, dass die Höchstleistung von "The Inner Mounting Flame" keine Eintagsfliege war?
Insofern muss ich meinen bisherigen Gedankengang ("zwei tolle Platten hintereinander - da erwähne ich wohl besser das Debüt") etwas revidieren. Dank an Peter aus Wuppertal für den Denkanstoss. Aber keine Asche auf mein Haupt!


(Okt. 2006)
Mehr ...
Les McCann: "Invitation To Openness" (Atlantic, 1972)
Les McCann ist ein Jazz-Keyboarder und -sänger, von dem ich nicht besonders viel kenne, eigentlich nur das wenig später entstandene Album "Layers", auf dem McCann vor allem mit den damals brandneuen Synthesizern arbeitete. "Invitation ..." besteht aus gerade einmal drei Songs von 12 bis 26 Minuten Länge, bei denen das Rhodes-E-Piano im Mittelpunkt steht. Dazu kommt als Bläser der eigenwillige Jusef Lateef - schon war ich neugierig, als ich das Album kürzlich in der Plattensammlung eines Freundes entdeckte!


(19.05.2009)
Sergio Mendes & Brasil 66: "Foursider" (A&M, 1972)
Klassiker aus der Hochphase der Popmusik! Foursider ist ein Greatest-Hits-Doppelalbum mit Aufnahmen aus den späten 60ern, das heute noch eindrucksvoll demonstriert, wie zeitlos diese Mischung aus Bossa Nova, Quasi-Jazz und Easy Listening-Pop ist, mit welcher der brasilianische Pianist Sergio Mendes damals weltweit Erfolg hatte. Dieses Konzept erlaubte ihm, Pop-Originale von Joni Mitchell ("Chelsea Morning"), den Beatles ("A Little Help From My Friends", "Fool On The Hill" und "Norwegian Wood"), Burt Bacharach ("Look Of Love"), Buffalo Springfield ("For What It's Worth"), Otis Redding ("The Dock Of The Bay") und J.J. Cale ("After Midnight") ohne Brüche neben brasilianisches Material von Jorge Ben ("Mas Que Nada"), Joao Gilberto und Tom Jobim ("Samba De Uma Nota So", "Vou Te Contar") zu stellen.
Milton Nascimento & Lô Borges: "Clube Da Esquina" (EMI, 1972)
Ende der 60er Jahre, autoritäres Militärregime, Belo Horizonte, Hauptstadt des Bundesstaates Minas Gerais, eine Gruppe junger Freunde, die sich für die Jugendrevolte in der westlichen Welt begeistern. Ihr Chef: ein dünner Schwarzer, der mehrere Instrumente perfekt beherrscht und eine auffällige Stimme besitzt: Bituca, später berühmt als Milton Nascimento. Mit ihm sind der Keyboarder Wagner Tiso, die Poeten Fernando Brant und Ronaldo Bastos, der Gitarrist Toninho Horta, der Bassist Beto Guedes, die Brüder Marcio und Lô Borges und andere Komponisten und Musiker. Jazz und Rock vermischen sich mit Bossa Nova und anderen brasilianischen Stilen. Der Club wird in ganz Brasilien berühmt, seine Platten mit dem Label 'Clube da Esquina' verkaufen sich überall und prägen eine Generation.
Das Album ist ein Klassiker der brasilianischen Popmusik und ein guter Einstieg für jeden, der bisher keinen Zugang zu dieser Musik hatte. Ich hatte gerade frisch ein Buch über brasilianische Musik verschlungen ("The Brazilian Sound" von Chris McGowan ud Ricardo Pessanha, Hannibal 1991) als ich dieses Doppelalbum auf einer CD wiederveröffentlicht für schlappe DM 13,95 bei Zweitausendeins entdeckte und natürlich sofort zuschlug. Es handelt sich tatsächlich um eine gelungene Verbindung von Brasilien und Europa (Beatles vor allem). Ich kannte sogar ein Lied: "Cravo E Canela", ich weiß leider nicht mehr woher!
Mehr ...
Nitty Gritty Dirt Band: "Will The Circle Be Unbroken" (EMI, 1972)
Bevor sie in den 80ern und 90ern in Nashville zu Stars wurden, war dies eine von vielen kalifornischen Hippietruppen, die sich an Country und Bluegrass versuchten. Mit "Mr. Bojangles" (Jerry Jeff Walker) hatten sie kurz zuvor sogar einen Hit zu verzeichnen. Mit diesem gewaltigen Dreifachalbum verbeugten sich Jim Fadden (dr+harp), Jeff Hanna (voc,g), Jimmy Ibbotson (g) und John McEuen (bj) vor der Musik aus den Appalachen. Dazu luden sie sich prominente Gäste ein, u.a.: Earl Scruggs, Vassar Clements, Doc Watson, Merle Travis, Maybelle Carter, Norman Blake und Ray Acuff.
Oregon: "Music Of Another Present Era" (Vanguard, 1972)
Oregon, die auch heute noch aktiv sind, spielen eine unvergleichliche Musik. Hier finden Jazz, E-Musik, Weltmusik und was ich noch alles (Europa, Indien, USA) zu etwas Neuem zusammen. Man kann sich dieser Musik am ehesten mit der Vorstellung der 4 absolut gleichberechtigten Musiker mit ihrem jeweiligen Instrumenten nähern. Gleicher unter gleichen ist vielleicht Ralph Towner (Ak. Gitarre, Piano, Trompete). Collin Walcott spielt Perkussion und indische Instrumente (Sitar, Tablas). Glenn Moore bedient den Kontrabass (gelegentlich Piano und Flöte). Paul McCandless spielt Oboe und Bassklarinette. Dies ist ihr Debütalbum, denn das eigentliche erste Album von 1970 kam erst 1980 in die Plattenläden. Der Titel der Platte ist natürlich programmatisch und trifft es sehr genau. Heimlicher "Hit" ist das Lied "The Silence Of A Candle", das hier instrumental vorliegt, während es im gleichen Jahr noch eine von Ralph Towner höchstpersönlich gesungene Version auf dem Album "Icarus" vom Paul Winter Consort gab, bei dem auch Walcott und McCandless mit dabei waren.
Mehr ...
Marcos Valle: "Vento Sul" (Odeon, 1972)
Lost & Found! Brazil!


(09.03.2013)
Mehr ...
"Arthur Verocai" (Continental, 1972)
Lost & Found! Brazil!


(18.08.2013)
Mehr ...
Loudon Wainwright III: "Album III" (Columbia, 1972)
Die erste Produktion mit großer Besetzung: u.a. Hugh McCracken (g), Eric Weissberg (banjo), Elliott Randall (g), Kenny Kosek (vio) und Bill Keith.
Mehr ...
Wild Turkey: "Battle Hymn" (Chrysalis, 1972)
Dass in meinem Plattenarchiv bisher kein Hinweis zu Jethro Tull auftaucht liegt daran, dass ich mich für Ian Anderson und sein Querflötenspiel eigentlich nie interessiert habe. Die bekannten Alben ("Aqualung", "Thick As A Brick") sind mir zwar durchaus ein Begriff und ich finde sie auch nicht wirklich schlecht - nur ist "Tull" eben nicht mein Ding. Auf Wild Turkey, die Band des Ex-Tull-Bassisten Glenn Cornick, sind mein Freund Peter und ich ca. 1973/74 gestoßen - bei Hertie/Dinslaken in der Grabbelkiste, da auch schon damals kaum jemand das Album gekauft hatte. Weil ja Glenn Cornick bei Tull "nur" den Bass bedient hat, klingt Wild Turkey auch nicht nach jenen, auch wenn damals mit einem Tull-Sticker auf dem Cover geworben wurde. Vielmehr ist die Musik eine Mischung aus typisch englischem "Progressive Rock" und Folk: schöne Akustikgitarren, E-Gitarren-Duette wie bei Wishbone Ash, vertrackte Rhythmen wie bei vielen Bands dieser Zeit, zwei abwechslungsreiche Leadsänger mit guten Songs und schönen Melodien. Außerdem haben immerhin drei der fünf beteiligten Musiker einen direkten oder indirekten Bezug zu Man, meinen alten Waliser Helden! Sagen wir also: Man-Faktor = 2,5 Punkte, Tull-Faktor = 1 Punkt, wie folgendermaßen belegt werden soll:
Jon Blackmore - Rhythmusgitarre und 2. Leadsänger (Ex-Folksänger und Bruder Richie Blackmore!)
Glenn Cornick - Bass & Keyboards (auf den ersten drei Jethro Tull-Alben dabei)
Gary Pickford-Hopkins - 1. Leadsänger & Akustikgitarre (in den 60ern bei Eyes Of Blue mit Phil Ryan und John Weathers, beide später, aber nicht zeitgleich, bei Man! In den 70ern sang Gary allerdings leider auch für Rick Wakeman)
Jeff Jones - Schlagzeug (erster Man-Trommler 1968/69)
"Tweke" Lewis - Sologitarre (1973 für eine Saison bei Man, und zwar auf dem tollen Album "Back Into The Future")
Jon Blackmores "Dulwich Fox" ist übrigenz eines der ersten Lieder, das ich damals auf der Gitarre hingekriegt habe (was ABSOLUT NICHT gegen die Qualität des Songs spricht!) und schon vor fast 30 Jahren bei meiner Premiere als "Folksänger" vor Publikum gesungen habe!
Glenn Cornick gab Mitte/Ende der 70er dann mal ein Gastspiel bei der Berliner Hardrockcombo Karthago. Es gab sogar einen Auftritt in der Aula vom Dinslakener Mädchengymnasium, bei dem Herr Cornick zur Konzertmitte als " Stargast" auf die Bühne kam, während sich vorher der Gitarrist und der Keyboarder abwechselnd am Bass abgemüht hatten. War alles irgendwie peinlich und eine grottenschlechte Musik im Unterschied zu den wunderbaren Wild Turkey!
(2005)
Mehr ...
Paul Winter/Winter Consort: "Icarus" (Epic, 1972)
Neben ihrer Band Oregon spielten Ralph Towner, Collin Walcott und Paul McCandless auch in der Band des Sopransaxofonisten Paul Winter, der in den 60ern durch seine Pionierarbeit bei der Popularisierung brasilianischer Musik in den USA bekannt wurde. Kurios ist hier das später von Oregon bekannt gewordene Stück "The Silence Of A Candle", das der Autor Ralph Towner hier sogar singt: zwar nicht wirklich schlecht, aber er ist doch ein ungleich besserer Gitarrist als Sänger! Produziert wurde das Album von George Martin. Als Gast ist Billy Cobham dabei, ohne dass er in dieser schönen Musik großartig stört. Nur Glenn Moore fehlt.
Mehr ...
Bill Withers: "Still Bill" (Sussex, 1972)
Die meisten Leute kennen von ihm natürlich "Ain't No Sunshine", seinen Überraschungshit - und inzwischen Blues-Klassiker - vom Vorjahr, aber auch auf Album Nr.3 hat der Sänger und Songschreiber mit "Use Me" und "Lean On Me" zwei Lieder für die Ewigkeit dabei. "Still Bill" hatte Withers mit seiner vorzüglichen Liveband eingespielt und auch produziert: Pianist Ray Jackson, Trommler James Gadson, Bassist Melvin Dunlap und Gitarrist Benorce Blackmon, anschliessend etwas "aufgepeppt" durch Streicher und Bläser, die aber nichts verhunzen. Was ich an den Platten aus dieser Zeit besonders liebe sind die alten analogen Tastenklänge. Ich sage nur: Wurlitzer und Hohner D6!


(22.10.2009)
Mehr ...
Townes van Zandt: "High, Low And In Between" (Tomato, 1972)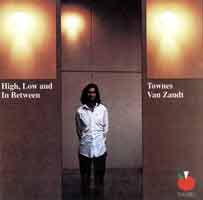 Dieses mal wurde TVZ in L. A. produziert, ohne dass man einen großen Unterschied zu den vorherigen Alben hört (Gott sei dank!). Ausnahmsweise werden die Begleitmusiker erwähnt. Da taucht doch glatt der Jazzgitarrist Larry Carlton auf!