Das Album des Jahres
Van Morrison: "Tupelo Honey" (Warner Bros., Okt. 1971)
Der Titelsong ist mein absolutes Van Morrison-Lieblingslied und natürlich schon seit einigen Jahren im Waiting For Louise-Repertoire! Seit kurzem spielen wir auch noch die andere grandiose Nummer: "Wild Night". Und seit Anfang 2003 gibt es auch einen Livemitschnitt von "Tupelo Honey" aus dem Weseler Karo!
Mehr ...
weitere Highlights ...
Tim Buckley: "Starsailor" (Straight, Jan. 1971)
Auch auf "Starsailor" verstörte Buckley sein Publikum mit seiner Version von "John Coltrane Musik", zum letzten Mal mit dem fantastischen Gitarristen Lee Underwood in der Begleitband. Immerhin inspirierte er viele andere Künstler bis in die heutige Zeit.
Mehr ...
Janis Joplin: "Pearls" (Columbia, Jan. 1971)
Ähnlich wie bei Otis Redding und "Dock Of The Bay" erschien das beste Album von Janis mit ihrem größten Hit "Me And Bobby McGee", geschrieben von Kris Kristofferson, erst nach ihrem frühen Tod.
Danny O'Keefe (Atlantic/Cotillion, Jan. 1971)
Das Debüt mit seinem einzigen Hit "Good Time Charly Got The Blues".
Ian Matthews: "If You Saw Thro' My Eyes" (Vertigo, Jan. 1971)
Nach dem Ausstieg bei Fairport Convention machte Matthews zuerst Countryrock mit der Band Matthews Southern Comfort und hatte dabei mit Joni Mitchells "Woodstock" Ende 1970 sogar einen #1 Hit in England. Während "Woodstock" noch in den Charts stand, waren Southern Comfort für Matthews aber längst schon wieder Vergangenheit und er hatte sein nächstes Soloalbum bereits im Kasten. "If You Saw..." präsentiert eine interessante Begleitband: an den Gitarren der alte Fairport Convention-Kollege Richard Thompson, Tim Renwick und Andy Roberts, mit dem Matthews kurz darauf die Band Plainsong gründet. Die Rhythmusgruppe, Drummer Gerry Conway (spielt seit 1998 bei Fairport Convention!) und Bassist Pat Donaldson, kommen von Fotheringay, deren Sängerin Sandy Denny (Ex-Fairport Convention!) auch auf einigen Songs am Piano dabei ist. Wir hören hauptsächlich eigenes Material von Matthews, was bei ihm damals eher die Ausnahme war, aber auch zwei sehr schöne Lieder von Richard Farina ("Reno, Nevada" und "Morgan The Pirat").
Quicksilver Messenger Service: "What About Me" (Capitol, Jan. 1971)
"What About Me" gilt zwar nicht als Meilenstein der Band, soll hier aber aus ein paar Gründen nicht unerwähnt bleiben: Sänger Dino Valenti war nach Knastaufenthalt zur Band zurückgekehrt. Gitarrenhexer John Cipollina war vor seinem Abgang zu Copperhead dagegen zum letzten Mal dabei, ebenso Klavierlegende Nicky Hopkins. Die Instrumentalarbeit der beiden wurde danach sicherlich schmerzlich vermisst.
Was gibt's also zu hören? Natürlich das Gitarrentandem von Gary Duncan und Cipollina, stärkerer Gesang als bisher (was aber bisher nicht wirklich vermisst wurde!), das perlende Klavier von einem der damals wichtigsten Rockpianisten (auch bei den Stones und den Beatles als Studiomusiker im Einsatz!) und sogar Bläsersätze. Im Ergebnis als Summe der Teile trotzdem nicht so groß wie beim Klassiker "Happy Trails" - aber: was soll's? Außerdem ist das ja wohl ein wunderschönes Cover (weshalb ich mir das Album auch schon Ende der 70er aus einem Wühltisch gezogen hatte.
Mehr ...
Can: "Tago Mago" (Liberty/Spoon, Feb. 1971)
In den frühen 70ern gab es nur ganz wenige deutsche Bands, die eigenständig neben der angloamerikanischen Übermacht bestehen konnten. Eine davon war Can. Auf dieser Platte wurden die Urmitglieder Holger Czukay, Michael Karoli, Irmin Schmidt und Jaki Liebezeit durch den japanischen Sänger Damo Suzuki unterstützt.
Crazy Horse (Reprise, Feb. 1971)
Heutzutage kennt man die Band hauptsächlich als Begleitgruppe von Neil Young. Sie haben aber immer wieder ihre eigenen Platten gemacht, von denen zumindest dieses Debüt auf etwas größere Resonanz gestoßen ist. Zum Kern um Billy Talbot (bg), Ralph Molina (dr) und Danny Whitten (g,v), der leider bald darauf verstarb, kamen der Pianist Jack Nietzsche und der damals noch sehr junge Gitarrist Nils Lofgren.
"In the beginning, there was The Horse. Then Danny Whitten died. And we never got to know what he might have written after such classics as 'I Don't Want To Talk About It'. Yes, that's right, the song that became one of Rod Stewart's greatest hits. Here sung by Danny Whitten in an achingly beautiful way. But there are more hilights: 'Downtown', 'Look At All The Things', 'Dirty, Dirty', 'Dance, Dance, Dance', to name but a few. All performed by a band at its peak. Crazy Horse was a truly amazing American rock band in 1971."
Crosby, Stills, Nash & Young: "Four Way Street" (Atlantic, Feb. 1971)
Auf diesem Livealbum waren die vier (+ 2 Begleiter) in absoluter Höchstform. Sowohl akustisch ("Wooden Music"), als auch elektrisch. Eines meiner Alltime-Faves der Kategorie Livealben.
David Crosby: "If I Could Only Remember My Name" (Atlantic, März 1971)
Das sehr gelungene Solodebüt mit tatkräftiger Unterstützung seiner Kollegen Graham Nash & Neil Young, Joni Mitchell, sowie den (fast) kompletten Grateful Dead- und Teilen von Jefferson Airplane-Truppen, dazu zwei Mann von Santana. Aber wo war nur Herr Stills?
Mehr ...
Serge Gainsbourg: "Histoire De Melody Nelson" (Philips, März 1971)
Die Lolita-Geschichte als Mini-Rockoper auf Französisch mit weniger als 30 Minuten Spielzeit vom Mann, der uns Je T'Aime gab - nicht unbedingt das, worauf ich sehr neugierig war. Kürzlich las ich aber mal wieder, daß das ein Meisterwerk sei: jetzt habe ich zugegriffen - und bin begeistert. Trotz der kurzen Laufzeit und der Tatsache, daß ich kein einziges Wort von dem verstehe, was da gesungen wird und man sich machmal wie ein Spanner vorkommt. Ach ja - der tolle, leider namenlose Bassist von Je T'Aime scheint wieder dabei zu sein. Nur der Orgelspieler nicht.
(10.10.2010)
Beim Bassisten handelt es sich übrigenz um den leider viel zu unbekannten Engländer Herbie Flowers, der ein Jahr später auf die gleiche Art auch Lou Reeds "Walk On The Wild Side" veredelt (auf dem Album "Transformer"). Hätte ich eigentlich hören müssen!!!
(20.10.2010)
Mehr ...
Man (United Artist/Liberty, März 1971)
Titelloses drittes Album meiner Helden und erstes Album bei United Artists nach 2 für meinen Geschmack zu unausgegorenen Alben bei Pye. Wegen des sich dauernd drehenden Besetzungskarussell hier dazu ein Hinweis: es ist die Premiere der klassischen und bekanntesten Rhythmusgruppe mit Martin Ace am Bass und Terry Williams am Schlagzeug. Wie immer mit Mickey Jones und noch immer mit Deke Leonard an den Gitarren. An der Orgel Clive John. Enthält den Konzertklassiker "Romain".
Mehr ...
Caravan: "In The Land Of Grey And Pink" (Decca/Deram, April 1971)
"In the Land of Grey and Pink" gilt vielen als das beste Caravan-Album. Das zentrale Stück des Albums ist "Nine Feet Underground", das die ganze zweite Seite einnimmt, ein echtes Meisterwerk. Dabei ist es von seinem Aufbau her eigentlich gar nicht besonders komplex, es ist "nur" ein 23 Minuten dauerndes perfektes Zusammenspiel der vier Musiker, wobei vor allem David Sinclairs wilde Orgel- und Synthieausbrüche und der Gesang von Bassist Richard Sinclair hervorstechen, während die Gitarre von Pye Hastings, wie bei allen frühen Caravan-Werken, als Soloinstrument keine besondere Rolle spielt. Die Kräfteverteilung ist für Rockbands zwar ungewöhnlich, aber nicht unangenehm zu hören.

Aber auch die vier kürzeren Songs sind nicht zu verachten. "Winter Wine" ist ein weiteres Meisterwerk, mit schönem Mellotroneinsatz über treibendem Schlagzeug. "Golf Girl" hat eine witzige Posaunen(!)-Melodie und ist ein echter Ohrwurm.
Mehr ...
The Doors: "L.A. Woman" (Elektra, April 1971)
Das letzte Album mit Jim Morrison mit meinen absoluten Lieblingssongs der Band ("Riders On The Storm" und dem Titelsong), obwohl Jim Morrison damals zumindest körperlich schon auf dem absteigenden Ast war. Auch die Band brilliert: Robbie Krieger an der Gitarre war danach nie mehr so gut, Ray Manzarek war der König des E-Pianos!
Rolling Stones: "Sticky Fingers" (Rolling Stones, April 1971)
Die Platte mit dem Reißverschluss (ich habe leider nur eine billige italienische Pressung OHNE) und tollen Songs: "Brown Sugar", "Wild Horses", "Sister Morphine" (Ry Cooder glänzt mit erstklassiger Slidegitarre und Jack Nietzsche am Piano!) und natürlich "Dead Flowers".
Bridget St. John: "Songs For The Gentle Man" (Dandelion, April 1971)
Lost & Found!
(02.12.2008)
Mehr ...
Head, Hands & Feet (Capitol, Mai 1971)
Hand, Hands & Feet aus England machten zum falschen Zeitpunkt am falschen Ort virtuosen Countryrock. Nach drei tollen Platte (hier die erste als Beispiel) war wieder Schluss. Hervorzuheben ist aus der Band ist Albert Lee, der als Engländer in Amerika danach als Gitarrist von Emmylou Harris' Hotband den Amis zeigte, wo der Hammer der Countrygitarre hängt.
Pink Fairies: "Neverneverland" (Polydor, Mai 1971)
Psychedelischer Blues-Pop-Heavyrock aus England. Dieser Beschreibungsversuch klingt irgendwie blöde, die Musik ist es aber nicht. Trommler/Sänger Twink hatte zu Beginn des Jahres 1969 kurz bei den Pretty Things ausgeholfen und danach mit Hilfe der Deviants-Musiker (Sänger Mick Farren, Gitarrist Paul Rudolph, Bassist Duncan Sanderson und Trommler Russell Hunter) sein Soloalbum "Think Pink" aufgenommen. Im Sommer 1969 trennte sich Mick Farren nach einer chaotischen Kanadatournee von seinen Mitspielern, die dann in San Francisco hängen blieben. In England erinnerte sich Twink an seine alten Bekannten und wollte Rudolph und Sanderson dazu überreden, nach England zurückzukommen, um ihn bei der Livepräsentation seines Soloalbums zu unterstützen. Die Rest-Deviants waren aber nur komplett zu bekommen, sodass die neu entstandene Band jetzt zwei Trommler hatte. Als neuer Name wurde "Pink Fairies" gewählt. Im Sommer 1970 war die Band zusammen mit Hawkwind plötzlich in aller Munde, weil sie gemeinsam auf der Isle Of Wight spielten, allerdings im Rahmen einer "Protestaktion" auf einem Tieflader außerhalb der Festivaltore.
Im Anschluss an "Neverneverland" entstanden noch zwei weitere schöne Alben, als Konstanten immer Sanderson und Hunter dabei. Twink wurde nach dem Debüt nicht mehr gesehen, Paul Rudolph verließ die Truppe nach Album#2, um danach mit Eno und Hawkwinds Robert Calvert zu spielen und anschließend sogar selber als Bassist bei Hawkwind zu landen.
Pink Floyd: "Relics" (EMI/Starline, Mai 1971)
Kürzlich aus völlig unerfindlichen Gründen für mich wieder entdeckt: Pink Floyd in den frühen bis mittleren 70ern. Vor allem mein Lieblinxalbum "Wish You Were Here" (das erste, das ich mir damals neu gekauft hatte), der Megaseller "Dark Side Of The Moon", aber eben auch "Relics", die Resteverwertung von 1971 mit den frühen Singles von Syd Barrett aus der Zeit von 1967 bis 69. Die Platte kam auf einem Billiglabel von EMI heraus und gab es sogar in einem Lebensmittelladen in Friedrichsfeld zu kaufen, der ungefähr 10 Billigplatten á 10 DM zu Auswahl hatte. Daran kann ich mich noch erinnern, aber nicht warum ich die Platte damals dann doch nicht gekauft habe. Vor ein paar Tagen habe ich das jetzt nachgeholt.


(05.01.2009)
Hollies: "Distant Light" (EMI, Juni 1971)
Darf man die Hollies gut finden? Wenn man sich dieses wunderbare Album auswählt: sicherlich. Muss man die Hollies gut finden? Natürlich nicht. Kann man dieses Album lieben? Ich denke, ja!
Natürlich mit "Long Cool Woman", der coolsten Single auf unseren ersten Feten im Alter von 13/14 Jahren. Ich hatte das Album damals als teure bespielte Kassette gekauft, noch bevor ich einen Plattenspieler hatte. Jahre später habe ich es als teuren Kanada-Vinyl-Import bei Saturn in Köln gesehen und eingepackt - und war wieder begeistert!
Vor ein paar Tagen habe ich nun auch noch die CD gekauft (OK - sie kostete dieses mal nur schlappe 5€ bei Zweitausendeins) - und bin immer noch begeistert!
Mehr ...
Joni Mitchell: "Blue" (Reprise, Juni 1971)
Auf dieser frühen Produktion wurde Joni Mitchell instrumental nur spärlich von Stephen Stills, James Taylor und Sneaky Pete (Flying Burrito Brother) unterstützt. Von den Liedern ist "This Flight Tonight" hervorzuheben, das wenig später von der schottischen Kapelle Nazareth verwurstet wurde.
Mehr ...
Graham Nash: "Songs For Beginners" (Atlantic, Juni 1971)
Mit fast der gleichen Mannschaft wie sein Kumpel David Crosby war auch Graham Nash im Studio (natürlich Crosby, Neil "Joe Yankee" Young, kein Stills, Jerry Garcia und Phil Lesh von den Grateful Dead, Dave Mason, David Lindley, Rita Coolidge, u. a.). Oder war das eine einzige große Session, die dann getrennt auf zwei Alben verteilt wurde? Völlig egal, solange dabei solch schöne Dinge entstehen. Graham wird ja gerne als das Leichtgewicht von CSNY bezeichnet, aber dieses sein Debütalbum ist auf jeden Fall gelungen, nicht zuletzt Dank erstklassiger Songs ("Simple Man", "Chicago", etc.)
Mehr ...
The Allman Brothers Band: "At Fillmore East" (Capricorn, Juli 1971)
Unzweifelhaft eines der besten Livealben, das je erschienen ist. Dicky Betts und Duane Allman an den Gitarren in Höchstform. Zwei Drummer mit einem Mördergroove (kennt man sonst nur von den Grateful Dead und als Lightversion bei den Doobie Brothers) und Greg Allman gesanglich in Bestform. Fast nur Bluesstücke und alle ziemlich lang - trotzdem (oder deshalb) eine klasse Platte.
The Moody Blues: "Every Good Boy Deserves Favour" (Threshold, Juli 1971)
Album #6 der berühmten sieben Klassiker der Moody Blues vom '67 Werk "Days Of Future Passed" bis zu "Seventh Sojourn" im nächsten Jahr, anschließend gab's eine Pause und mehrere Reunions ohne interessante Ergebnisse. Der Albumtitel ist - so weit ich weiß - ein Merkspruch für die Töne E, G, B (H im Deutschen), D und F, wobei mir gerade nicht einfällt, wofür diese Melodie steht. Ohne das F wäre es der E-Moll-7-Akkord, falls das jemanden interessiert.
Das ist keine spezielle Melodie, sondern bezeichnet die 5 Töne, die auf den Linien stehen und nicht dazwischen, wenn man den Violin-Schlüssel verwendet. Das Rätsel war eigentlich doch ganz einfach!
(15.02.2013)
Procol Harum: "Broken Barricades" (Chrysalis, Juli 1971)
Eine meiner ersten selbst gekauften Langspielplatten - und fast wieder vergessen! Ich kannte damals zwar (wie jeder!) die Single "A Whiter Shade Of Pale", war aber überhaupt kein Fan der Band, die zu diesem Zeitpunkt auch schon lange nicht mehr auf ihrem kommerziellen Höhepunkt war. Außerdem kosteten LPs damals 22 DM und es gab ganz selten billige Pressungen für 10 DM. Zu denen gehörte eben auch "Broken Barricades", das 3 Jahre nach Neuerscheinung wohl schon verramscht wurde, unter Verzicht auf das aufwändige Cover der Originalausgabe (die Köpfe der Musiker sind auf der Innenhülle, das Außencover hat an dieser Stelle ausgestanzte Löcher!).
Was sich jetzt viele vielleicht nicht vorstellen können, die diese Band nur von ihren "Klassikrockhits" kennen: "Broken Barricades" rockt ganz wunderbar, ist eine Sternstunde des Gitarristen Robin Trower, der kurz danach die Band verließ, um eine Solokarriere mit einem Heavy-Bluesrock Trio im Jimi Hendrix-Stil zu starten. Besonders gelungen finde ich die erste Nummer "Simple Sister" mit einem tollen Gitarrenriff, das von Deep Purple inspiriert war, wie man dem Begleitheft zur neuen CD-Ausgabe entnehmen kann, sowie der Titelsong und "Power Failure".
Beim Hören der neuen CD (wieder mit den "Originallöchern" im Cover!) wird mir plötzlich klar, welches Juwel da über 30 Jahren in meinem Plattenregal schlummerte! Erinnert wurde ich kürzlich von einer nächtlichen Beatclub-Wiederholung auf einem der dritten Programme, in der die Band "Salty Dog" und die Songs dieses damals neuen Album brachte.


(08.01.2006)
Mehr ...
Rod Stewart: "Every Picture Tells A Story" (Mercury, Juli 1971)
Rods Frühwerk wird gerne unterschätzt. Bevor er Mitte der 70er zum absoluten Rockstar aufstieg, hat er wunderbare Platten voller Blues, Folk und Rock mit tollen Eigen- und Fremdkompositionen gemacht. Auf diesem Album mit dem zugegebenermaßen furchtbaren Cover befindet sich der Megahit "Maggie May" (gehört neben "Battle Of Evermore" und "Losing My Religion" zu meinen Lieblingshits mit Mandoline). Gecovert wird Bob Dylan ("Tomorrow Is A Long Time") und Tim Hardin ("Reason To Believe").
The Beach Boys: "Surf's Up" (Brother, Aug. 1971)
Dieses Album wäre nicht in meiner Liste, befänden sich da nicht am Ende der B-Seite zwei grossartige Brian Wilson-Songs: "'Til I Die" und das Titelstück "Surf's Up", das noch von den 67er Aufnahmesessions zum nie fertig gestellten Album "Smile" stammt, quasi der Schwanengesang der Beach Boys. Letzteres gibt es übrigens mit einer überwältigend virtuosen Gesangsleistung von Vince Gill, David Crosby und Jimmy Webb auf dem letztjährigen Brian-Wilson-Allstar-Tribute.
Gene Clark: "White Light" (A&M, Aug. 1971)
Nach guten, aber kommerziell erfolglosen Kollaborationen mit den Gosdin Brüdern und Doug Dillard im neuen Jahrzehnt endlich das echte Solodebüt. Eine wunderschöne Countryrockplatte mit exzellenter Begleitband (Jesse Ed Davis, Ben Sidran, Gary Mallaber, Mike Utley, Chris Ethridge). Anspieltipps: "With Tomorrow" oder "Tears Of Rage" von Bob Dylan/Richard Manuel.
Mehr ...
"Gila" (BASF, August 1971)
Lost & Found!
(13.07.2008)
Mehr ...
Tim Hardin: "Bird On A Wire" (Columbia, Aug. 1971)
Ein unbekanntes und meiner Meinung nach völlig unterbewertetes Album des Mannes, der Mitte der 60er mit "Tim Hardin 1" und "Tim Hardin 2" zwei Klassiker mit Unmengen großartiger eigener Songs wie zum Beispiel "Reason To Believe" und "The Lady Came From Baltimore" veröffentlichte. Wahrscheinlich war das Publikum unzufrieden, dass Hardin sich auf diesem Album, das sein letztes in den USA aufgenommenes Studioalbum werden sollte, nicht als Komponist, sondern vor allem als Interpret von Fremdmaterial hervortat, etwa dem von Leonard Cohen stammenden Titelsong, aber auch Klassikern wie "Satisfied Mind" oder "Georgia On My Mind". Ich kenne inzwischen zahlreiche Versionen von "Bird On The Wire", aber diese hier ist mir am allerliebsten!
Ach ja: die Begleitmusiker stammen zum größten Teil aus dem Jazzbereich und sorgen für einen wundervollen Klanghintergrund für Hardins Stimme, die trotz der ganzen Drogenprobleme des Mannes im Mittelpunkt dieser Platte steht, u. a. Ralph Towner, Colin Walcott und Glenn Moore von den damals noch nicht (oder gerade erst?) gegründeten Oregon, sowie Josef Zawinul und Miroslav Vitous von Weather Report.
Mehr ...
The Mahavishnu Orchestra: "The Inner Mouning Flame" (Columbia, Aug. 1971)
Als mir ein Freund diese Platte damals vorgespielte, konnte ich damit zuerst nichts anfangen. Erst später wurde mir klar: eine der Sternstunden des Jazzrock. Der Engländer John McLaughlin an der Gitarre, Jan Hammer aus Polen an den Keyboards und der kanadische Geiger Jerry Goodman: Die drei spielten sich so schnell und gekonnt die Bälle zu, dass man manchmal nicht wusste, wer da gerade brillierte. In der Rhythmusgruppe stand neben Billy Cobham der irische Bassist Rick Laird. Letzterer übrigens der einzige in dieser Truppe, der es danach nicht zu Weltruhm brachte. Hier hatten sich also 5 Virtuosen gefunden, die eine gewaltige Musik erschufen, welche im Gegensatz zu vielen anderen Jazzrockproduktionen danach nicht reine Technikdemonstration war (sagen wir ruhig: instrumentale Wichserei: je schneller, desto besser).
Mehr ...
The Who: "Who's Next" (Polydor/Track, Aug. 1971)
Das habe ich gerade erst mit der wiederveröffentlichten CD entdeckt: nicht "Tommy" oder "Quadrophenia" sind Pete Townsends Meisterwerke, sondern diese "Verlegenheitsproduktion" mit Songs eines unvollendeten Film- und Musical-Projekts in der Tommy-Nachfolge. Roger Daltrey singt genial, Keith Moon trommelt nicht nur eigenwillig, sondern ebenfalls genial. John Entwhistle an Bass und Blasinstrumenten spielt wie immer in einer eigenen Liga und Pete Townsend ist nicht nur einer der besten Rockkomponisten und Rhythmusgitarristen, sondern erfindet hier so ganz nebenbei mit seinem revolutionären rhythmischen Einsatz des Synthesizers die Techno-Musik! Denkt an "Baba O'Riley"! Leider fehlt nur das ähnliche Lied "Join Together", das ebenfalls ein Überbleibsel des Musicals war und nur als Single herauskam. Die hatte ich damals mit knapp 12/13 Jahren meinem besten Freund Peter zum Geburtstag geschenkt und die anderen Gratulanten, die Platten von "Sweet", "Middle Of The Road" und dergleichen anschleppten, ganz klar ausgestochen!
Mehr ...
Sandy Denny: "The North Star Grassman & The Ravens" (Island, Sept. 1971)
Erstes Soloalbum von Englands bester (Folk-) Sängerin und Songschreiberin nach ihrem Ausstieg bei Fairport Convention und dem musikalisch grandiosen, aber (kommerziell?) erfolglosen Fotheringay-Intermezzo. Da ich das Album aber erst einige Jahre später hörte (Hey Folks: ich war erst zwölf Jahre alt bei Erscheinen!) und mein Einstieg über den Nachfolger "Sandy" von 1972 geschah, ist es aber im Gegensatz zu vielen anderen Leuten "nur" mein 2.Lieblingsalbum von ihr.
Frumpy: "2" (Philips, Sept. 1971)
Das war damals sicherlich eine der besten deutschen Rockbands, zwar populär, aber nicht so richtig kultig, weil sie nicht

teutonisch

nach Krautrock, sondern eher

international

klangen. Dieses Album #2 war sicherlich ihr bestes Album und enthält gerade mal vier Lieder, alle so um die 10 Minuten (so machte man das damals!), darunter mit "How The Gypsy Was Born" einen absoluten Klassiker. Viele Leute bevorzugen das Live-Doppelalbum (so was machte man damals!), aber ich mag dessen muffigen Sound nicht so sehr. Inga Rumpf war (und ist immer noch!) eine der besten deutschen Rocksängerinnen. Jean-Jacques Kravetz spielt eine der besten Hammonds der damaligen Zeit (und verdient heutzutage sein Geld bei Udo Lindenberg und Peter Maffay). Neuzugang Rainer Baumann war ein richtig toller Gitarrist.
Mehr ...
Jefferson Airplane: "Bark" (RCA/Grunt, Sept. 1971)
Guru Guru: "Hinten" (Ohr, Sept. 1971)
Für viele Leute nicht erste Wahl, wenn's um Guru Guru geht, da auf der vorhergehenden ersten Platte "UFO" noch experimenteller und auf späteren Alben kommerzieller gearbeitet wurde. Ich besitze die Platte mit dem tollen Arsch nun schon seit 1974, habe aber keine Ahnung, wie ich damals mit 15 auf diese Musik gekommen bin! Der Männerarsch? Wer weiß! Trotzalledem eine der Sternstunden des "Space-Gitarren-Trio-Rocks".
Mehr ...
New Riders Of The Purple Sage (Columbia, Sept. 1971)
Die New Riders wurden von Jerry Garcia (Grateful Dead) und seinem alten Kumpel John Dawson (mit dem er "Friend Of The Devil" schrieb!) gegründet, um Jerry Garcia, der nie mit einer Band alleine ausgelastet war, Platz für seine Pedalsteel-Experimente einzuräumen. Mit dabei war auch der Gitarrist David Nelson. Die Rhythmusgruppe bestand aus Dave Torbert (später bei Kingfish) und Spencer Dryden (Ex-Jefferson Airplane). Der Sound war zwar Country(rock), aber immer aus der Hippie-Perspektive.
Judee Sill (Asylum, Sept. 1971)
Lost And Found!


(23.02.2006)
Mehr ...
Howlin' Wolf: "The London Howlin' Wolf Sessions" (Chess, Sept. 1971)
Das war im Jahr 71 ein kleiner Modetrend: Schick' die Blueshelden nach London und lass sie dort mit den jungen, aufstrebenden Rockstars aufnehmen. Bei Howlin' Wolf und B.B.King ging das ganz gut. Ähnliche Versuche von Muddy Waters und Chuck Berry waren nicht so erfolgreich. Bei dieser Session waren u. a. dabei: Eric Clapton, Steve Winwood, Bill Wyman, Charlie Watts und Klaus Voormann, aber auch Wolf's Stammgitarrist Hubert Sumlin.
Rita Coolidge: "Nice Feelin'" (A&M, Okt. 1971)
Das zweite Album von der Frau, die Leon Russell zu "Delta Lady" inspiriert hat. Später war sie lange mit Kris Kristofferson sowohl in Lebens- als auch Sangespartnerschaft. Als Begleitband fungieren die sehr guten "Dixie Flyers" (u.a. Mark Benno, Mike Utley und Sammy Creason). Auch das Songmaterial ist exquisit (Frau Coolidge komponierte nicht selber): Neil Young, Bob Dylan, Graham Nash und Dave Mason.
Mehr ...
Miles Davis: "A Tribute To Jack Johnson" (Columbia, Okt. 1971)
Mehr ...
Marvin Gaye: "What's Goin' On" (Motown, Okt. 1971)
Der Titelsong und "Mercy Mercy Me" sind Höhepunkte dieses runden Meisterwerks, auf dem sich Marvin Gaye konsequent von seiner bisher auf die Charts ausgerichteten Soulmusik fortentwickelt hat, zuerst gegen den heftigen Widerstand seiner Plattenfirma.
Mehr ...
Gong: "Camembert Electrique" (Byg, Okt. 1971)
Mehr ...
The Grateful Dead: "Skull-Fuck & Roses" (Warner, Okt. 1971)
Das bereits 2. offizielle Live-Doppelalbum gilt gemeinhin als schwächer im Vergleich zu "Live/Dead" von 1969. Das mag vielleicht stimmen, denn jenes Album kann mit "Dark Star" aufwarten - erwähnenswert ist aber auf jeden Fall die Songauswahl: "That's It For) The Other One" bekommt hier als zweiter großer Konzertklassiker (natürlich neben "Dark Star") endlich die Form, die sich auf der Studioversion von "Anthem Of The Sun" nur andeutet. Andere zukünftige Konzertklassiker tauchen hier erstmals auf: "Bertha" und "Wharf Rat" von Garcia/Hunter, beide nie auf Studioalben veröffentlicht, sowie "Playing In The Band" von Weir/Hunter, das im darauf folgenden Jahr auch auf Bob Weirs Soloalbum "Ace" veröffentlicht wird. Unter dem Namen "The Main Ten" ist es auch auf dem Soloalbum "Rolling Thunder" von Schlagzeuger Mickey Hart zu hören (mit Hart als drittem Autor), der damals nicht mehr zur Band gehörte und erst 1976 zur Band zurückkehrte.
Mehr ...
Hawkwind: "In Search Of Space" (United Artists, Okt. 1971)
Die zweite Platte von meiner damaligen Lieblingband mit dem tollen Klappcover und einem kompletten SF-Roman als Beiheft: solche Platten werden heute nicht mehr gemacht! Keiner meiner Freunde verstand damals, was ich als Nichtraucher und deshalb auch NICHTRAUCHER GEWISSER ILLEGALER SUBSTANZEN an dieser abgedrehten Musik nur finden konnte: ich antwortete immer nur "ich bin naturstoned". Nun ja. Außerdem stehe ich total auf diesen "Science-Fiction-Kindskram": wunderbarer Trash (z.B. der heimliche Hit "Master Of The Universe" vom Saxofonisten Nik Turner , das folkige "We Took The Wrong Step Years Ago" mit 12saitiger Akustikgitarre). Der 15minütige Opener "You Shouldn't Do That" könnte, wenn er doch bloss kürzer wäre und kein Elektronikgefiepe hätte, sogar glatt als Punkrock durchgehen (den es damals ja noch gar nicht gab!).
Mehr ...
B.B. King: "In London" (ABC, Okt. 1971)
Meine erste Bluesplatte! Wird allgemein (wohl wegen der fehlenden "Authentizität") nicht als eines seiner besseren Alben angesehen. Mir ist diese Platte jedoch trotzdem an's Herz gewachsen. Mit dabei sind: Peter Green, Gary Wright (Spooky Tooth), Rick Wright (Pink Floyd), Alexis Korner mit den fast kompletten Humble Pie (Marriott, Shirley, Ridley), Ringo Starr, Jim Keltner, Jim Gordon, Klaus Voormann, u.a..
Anspieltipps: "Ghetto Woman" (mit tollen Streichern) und "Caldonia" (haben wir mit den Rusty Nails gerne gecovert)
Mehr ...
John Lennon: "Imagine" (EMI/Parlophone, Okt. 1971)
Allein wegen dem Titelsong und "Jealous Guy" kann diese Lennon-Platte nicht hoch genug gelobt werden! Nach der eher spröden "Plastic Ono Band" war er mit Single und Album auf Platz 1 der Charts.
Lindisfarne: "Fog On The Tyne" (Charisma, Okt. 1971)
Englische Folkrocker um den Songschreiber Alan Hull und den Mandolinen- und Harpspieler Ray Jackson mit großer Breitenwirkung beim Rockpublikum. Dieses zweite Album der Band hat übrigens der Amerikaner Bob Johnston (remember "Blonde On Blonde" and "Songs From A Room"?) produziert!
Pentangle: "Reflection" (Transatlantic, Okt. 1971)
Bereits das fünfte Album einer der besten britischen Folkrockbands - obwohl diese Kategorie eigentlich nicht so richtig passt: im Spannungsfeld von Folk, Blues, Jazz und (sehr wenig) Rock war diese Band einzigartig - in einer eigenen Liga! "Reflection" war das letzte Album für das Transatlantic-Label, danach gab's zwar noch ein Album für Reprise, das ich aber leider (noch) nicht besitze. Angeblich ist es eines der schwächeren Alben der Band - totaler Schmarr'n, wie ich finde, denn die Platte ist RICHTIG GUT, vielleicht nicht besser als "Sweet Child" oder "Basket Of Light", aber immer noch viel besser als so manch andere Platte aus der Zeit und aus dem Genre. Aber eigentlich war die Band ja in einer eigenen Liga - womit soll man also vergleichen?
Mehr ...
Pink Floyd: "Meddle" (EMI/Harvest, Okt. 1971)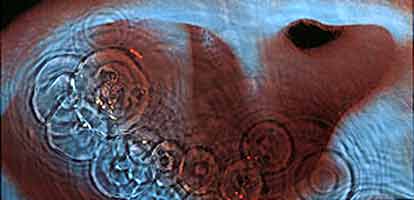 Man kann eigentlich nicht sagen, dass ich ein richtiger Floyd-Fan bin (vor allem von Floyd ohne Syd Barrett!), aber Meddle hat zwei Klassenummern: "One Of These Days" und - jawohl - das ganzseitige "Echoes", dessen Gesangspassage eigentlich ein schöner (Folk?-)Song für die akustische Gitarre ist.
Seatrain: "The Marblehead Messenger" (Capitol, Okt. 1971)
Das bislang dritte Album der Band um den ehemaligen Blues Project-Bassisten Andy Kulberg und den Geigenvirtuosen Richard Greene und das zweite mit dem ehemaligen Bill Monroe-Mitstreiter und Ex-Earth Opera-Sänger Peter Rowan. Wunderschöner "Countryrock" (das war damals noch eine ganz frische Branche!). Produziert von niemand geringerem als Sir George Martin!
Mehr ...
The Doors: "Other Voices" (Elektra, Nov. 1971)
In der Grabbelkiste gefunden!


(07.01.2010)
Mehr ...
Faces: "A Nod Is As Good As A Wink ... To A Blind Horse" (Warner, Nov. 1971)
Man hat mir im Rolling-Stones-Forum mal vorgeworfen, daß sich in meinen Listen zu wenige Platten der "wichtigen" Bands aus den 60ern befinden würden, etwa von den Kinks (nix) und den Who (gerade mal das 71er-Werk "Who's Next"). Das Fehlen von Bands außerhalb der drei großen B's (Beatles, Byrds, Beach Boys) hat natürlich damit zu tun, dass ich die Musik der 60er altersbedingt erst in den 70ern gehört habe - und eben nicht

alles

davon. Warum hier dann plötzlich ein Album der Faces auftaucht, die nach

"Experteneinschätzung"

ja so viel schlechter waren als ihre Vorgänger Small Faces? Und nur billige Stones-Epigonen? Ganz einfach: "A Nod..." ist ein schön-schlampiges Album und eben nicht schlechter als die meisten Stonesalben dieser Epoche, wie ich finde (OK, "Sticky Fingers" und "Exile On Mainstreet" lassen wir mal außen vor). Außerdem waren Rod Stewart als singender und Ron Wood als Gitarre spielender Nachfolger von Steve Marriott ja auch nicht die Schlechtesten (denke man z.B. an Rods kurz zuvor erschienenes Soloalbum "Every Picture Tells A Story"). Wichtigster Grund für mich ist aber Bassist Ronnie Lane, der 3 Songs beisteuert und zum Beispiel in der Ballade "Debris" sogar ganz wundervoll zerbrechlich selber singt. Mehr davon auf seinen Soloalben, etwa "Anymore For Anymore" und dem Duoalbum "Rough Mix" mit Pete Townsend.
Fairport Convention: "John 'Babbacombe' Lee" (Island, Nov. 1971)
Das waren damals harte und turbulente Zeiten für die Band: einen dermaßen hohen Aderlass an Kreativpersonal hätte auch wohl kaum eine andere Band überlebt: Sänger Ian Matthews strich nach "What We Did On Our Hollidays" die Segel, bevor alles zu sehr "Folk" wurde, Drummer Martin Lamble verstarb nach einem Autounfall und wurde durch Dave Mattacks ersetzt. Sängerin Sandy Denny hatte ihre Solokarriere gestartet und gemeinsam mit Bandgründer und Bassist Ashley Hutchings nach dem Meilenstein "Liege & Lief" die Band verlassen. Für Hutchings kam Dave Pegg, der im Jahre 2002 übrigens der Einzige ist, der konstant bei der Band blieb, denn das zu diesem Zeitpunkt einzige verbliebene Gründungsmitglied, Rhythmusgitarrist Simon Nicol, war hier für lange Jahre zum letzten mal dabei und kehrte erst Ende der 70er zurück. Und wer kann auch schon Richard Thompson adäquat ersetzen, der kurz zuvor ebenfalls die Band verlassen hatte? Die Führungsrolle fiel deshalb eher Geiger Dave Swarbrick zu, der seit "Unhalfbricking" zuerst als Gast, ab "Liege & Lief" dann als festes Bandmitglied dabei war.
"Babacombe" ist in 1971 bereits das zweite Album der Quartettbesetzung um die drei Daves und den letzten Mohikaner Simon und ging damals ziemlich unter. Als Konzeptalbum erzählt es die wahre Geschichte des Verbrechers John Lee.
(ca. 2002)
Genesis: "Nursery Cryme" (Charisma, Nov. 1971)
Denke ich an Genesis - und vor allem an Phil Collins - aus heutiger Perspektive muss ich gähnen oder bin sogar genervt. In den frühen 70ern gehörte Collins zusammen mit Gitarrist Steve Hackett zwar bereits zur Band, aber zum Glück nur als Trommler (was er zugegebenermaßen gut kann!), denn im Mittelpunkt steht klar Sänger (und Flötist!) Peter Gabriel. Auch hat dieser komplexe "Progrock" (wie man sowas heute nennt) mit gelegentlichen Folk- und Klassikelementen wenig mit der schrecklichen Genesis-Musik in den 80ern und 90ern zu tun und rein garnichts mit dem Altherrenpop von Phil Collins oder Bassist Mike Rutherford (Mike & The Mechanics) auf Solopfaden.
Wiederentdeckt für mich habe ich die Platte übrigenz, weil ich die schöne alte Vinylausgabe neulich mit einigen anderen Genesis-LPs aus dieser Zeit geschenkt bekommen habe.


(13.11.2010)
Mehr ...
Ihre Kinder: "Werdohl" (Kuckuck, Nov. 1971)
Lost & Found ...
(29.08.2010)
Paul Kantner & Grace Slick: "Sunfighter" (RCA/Grunt, Nov. 1971)
Lange Jahre nur als einfache Kassettenkopie in meinem Regal, aber immer gerne gehört. Wegen des schönen Covers hatte ich auch immer mal überlegt, mir die Originalplatte der beiden Jefferson Airplane-Vorsänger anzuschaffen: sie ist aber schlecht zu bekommen. Jetzt hat mich endlich ein guter Freund mit einer selbst digitalisierten "Sicherheitskopie" versorgt...
Die Musik: irgendwie klingt es schon nach den Airplane, alles andere wäre ja auch überraschend. Grace Slick spielt überraschend viel Klavier (mit einer wuchtigen linken Hand!), Paul Kantner Interessantes auf der 12saitigen Gitarre. Ansonsten: viel SF-Gedudel (meine ich positiv!) von den üblichen Verdächtigen: Papa John Creach, Jack Casady, Jorma Kaukonen, Joey Covington und Spencer Dryden als aktuelle und Ex-Airplane-Leute, Jormas Bruder Peter Kaukonen, künftiger Jefferson Starship-Gitarrist Craig Chauquico, Crosby & Nash und natürlich Jerry Garcia von den Grateful Dead. Einen ähnlichen Sound, weil gleiche Muckertruppe, bieten auch ein paar andere SF-Alben aus dieser Zeit: David Crosbys Solodebüt "If I Could Only Remember My Name" und Graham Nashs Debüt "Songs For Beginners".
John Martyn: "Bless The Weather" (Island, Nov. 1971)
Die erste Solo-Platte nach zwei Duoplatten mit seiner Frau Beverley ist noch weitestgehend im Folkgenre angesiedelt. Begleitet wird er dabei gelegentlich von Richard Thompson (Gitarre), Danny Thompson (Bass) und den Mighty-Baby Musikern Ian Whitman (piano) und Roger Powell (dr). Im vorletzten Lied "Glistening Glyndborne" deutet sich aber schon seine neue Vorliebe, das Spiel mit dem Echogerät, an.
Mehr ...
Led Zeppelin: "Led Zeppelin IV" (Atlantic, Nov. 1971)
Fast alle sind sich einig: das ist die beste Platte der vier! U. a. m.: "Black Dog", "Rock and Roll", "Battle Of Evermore", "Stairway To Heaven" und "When The Levee Breaks". Mein Favorit ist aber nicht das von vielen Gitarristen gequälte "Stairway", sondern die Tolkien-inspirierte Ballade "Battle Of Evermore" mit der schönen Mandoline von John Paul Jones und dem Gesangsduett von Robert Plant und der leider viel zu früh gestorbenen Fairport Convention und Fotheringay-Sängerin Sandy Denny.
Mehr ...
Man: "Do You Like It Here Now, Are You Settling In?" (United Artists, Nov. 1971)
Mehr ...
Bonnie Raitt (Warner, Nov. 1971)
Bonnies Debütalbum war purer Blues! Mit Junior Wells!>
Mehr ...
War: "All Day Music" (Metronome/Far Out, Nov. 1971)
Das zweite Studioalbum der ehemaligen Begleitband von Eric Burdon ist eine meiner liebsten Funkplatten! Die A-Seite , mit den ineinander übergehenden Stücken "All Day Music" >> "Get Down" >> "That's What Love Will Do" >> "There Must be A Reason", ist qualitativ kaum zu überbieten.


(07.09.2014)
Mehr ...
David Bowie: "Hunky Dory" (RCA, Dez. 1971)
Bowies erster Geniestreich, mit "Life On Mars" (war damals eines meiner Lieblingsstücke, hatte ich aber nur als Single zusammen mit "The Man Who Sold The World" auf der B-Seite: welch grandiose Kombination!). Am Piano saß übrigens Rick Wakeman, der damals noch nicht durch seine Gräueltaten bei "Yes" und als Solist bekannt war.
Miles Davis: "Live Evil" (Columbia, Dez. 1971)
1970/71 war Miles extrem produktiv, fast schon rastlos: nach "Bitches Brew", zwei Livealbem aus dem "Fillmore East" und "Fillmore West" und dem Soundtrack "Jack Johnson" schon wieder eine dieser merkwürdigen, aber faszinierenden Exkursionen in Rhythmus und Melodiefetzen. Zur Band gehörten damals Gitarrist John McLaughlin, Trommler Jack DeJohnette, Pianist Keith Jarrett, Bassgitarrist Mike Henderson, Perkussionist Airto Moreira und Gary Bartz am Saxofon. Dieses mal also nichts doppelt oder dreifach besetzt. Und wie schon bei "Bitches Brew" ein wunderschönes Gemälde von Marti Klarwein als Covermotiv.
Isaac Hayes: "Black Moses" (Stax, Dez. 1971)
Mit diesem Doppelalbum durchbrach Hayes konsequent die Schallmauer der 2 ½ minütigen Soul-Singles und schrieb, arrangierte und interpretierte üppig orchestrierte Soul- und Funkopern. "Black Moses" ist wahrscheinlich eines der ersten "Konzept-Alben".
Claire Hamill: "One House Left Standing" (Island, Dez. 1971)
Noch so eine Wühltischentdeckung - und heute ist die Platte wahrscheinlich ein teures Sammlerstück. Claire Hamill war damals junge 17 als sie für Chris Blackwells Label ihr Debüt aufnahm - und dafür klingt die Sache doch schon sehr reif! Aufgefallen ist mir das Album zugegebenermaßen zuerst wegen des schönen Covers, gekauft habe ich es mir dann aber vor allem wegen der interessanten Begleitmusiker, die hauptsächlich aus der weitläufigen Island-Familie stammen: Gitarrist John Martyn, der sonst eher selten als Gastmusiker auf anderen Produktionen dabei war, David Lindley und Terry Reid, die zeitgleich an Terrys unterbewertetem Meisterwerk "River" tüftelten, sowie Flötist Ray Warleigh (der auch für schöne Töne auf Nick Drakes "Bryter Later" und John & Beverley Martyns "Road To Ruin" sorgte). Auch die drei Bluesrockern von Free (Keyboarder "Rabbit" John Bundrick, Bassist Tetsuo Yamauchi und Trommler Simon Kirke), zu hören auf Joni Mitchells "Urge For Going", der einzigen Coverversion, fügen sich nahtlos in den folkigen Gesamtklang des Albums ein. Eigentlich konnte man in den frühen 70ern alle Island-Platten kaufen, auch ohne den Künstler zu kennen (Drake, Martyn, Free, Fairport Convention, King Crimson, Traffic, Spooky Tooth, etc.)
(13.03.2004)
"Bit pretentious arrangements but quite a good effort for a seventeen year old girl." (von einem John Martyn-Fan)
Mehr ...
King Crimson: "Islands" (Island/E.G., Dez. 1971)
Diese Platte gilt zwar nicht als das Meisterwerk der Band, enthält aber zwei beachtenswerte Lieder: "Formentera Lady" und das beste Beatles-Stück, was nicht von den Beatles oder Crowded House stammt: "Ladies Of The Road". Die damalige Besetzung: neben Mastermind Bob Fripp spielten Mel Collins (sax), Ian Wallace (dr, später bei David Lindley!) und Boz Burrell (voc,bg). Am Piano sorgte, wie schon bei den Alben zuvor, der Jazzer Keith Tippett für Verwirrung.
Mehr ...
Carole King: "Music" (Epic/Ode, Dez. 1971)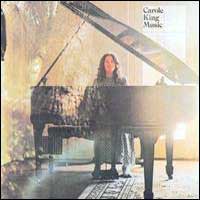 Der Nachfolger zum Megahit "Tapestry", gegen den "Music" erstmal verblasste. Der Großteil der Songs wurde mit Toni Stern geschrieben – und nicht mit Gerry Goffin – aus der zeitlichen Distanz betrachtet hat sich das Album sehr gut gehalten und gehört zu ihren besten!
Mehr ...
Howard Wales & Jerry Garcia: "Hooteroll?" (Columbia/Douglas, Dez. 1971)
(22.01.2017)
Mehr ...
Beggars Opera: "Waters Of Change" (Vertigo, 1971)
Nostalgie mit Gänsehaut! Diese Platte war Mitte der 70er eine meiner allerliebsten Rockplatten - und ich hatte sie fast vergessen! Jetzt läuft sie zum ersten mal wieder mir seit mindestens 20 Jahren - und ich find's richtig schön! Sicherlich gab's in dieser Zeit wichtigere und bessere Bands, aber Lieder wie "Time Machine" und "Silver Peacock" bedeuten mir immer noch eine ganze Menge. Die schottische Band hatte mit Virginia Scott sogar eine hauptamtliche Mellotronspielerin. Gitarrist Ricky Gardiner wurde Ende der 70er durch seine Mitarbeit auf dem Album "Lust For Life" von Iggy Pop und als Co-Autor von "The Passenger" ein klein wenig bekannter.


(08.04.2010)
David Blue: "Stories" (Asylum, 1971)
Singer/Songwriter aus New York, leider nie über den Status eines Geheimtipps hinausgekommen. Mein Lieblingslied hier: "Sister Rose". Solltet ihr wie ich eine seiner Platten irgendwo in einer Grabbelkiste finden: SOFORT ZUSCHLAGEN!
Anne Briggs: "The Time Has Come" (Columbia, 1971)
Lost And Found!
Mehr ...
Bronco: "Ace Of Sunlight" (Island, 1971)
Bronco versuchten sich in den frühen 70ern in England -ähnlich wie Brinsley Schwarz kommerziell erfolglos- an Countryrock amerikanischer Prägung. Es entstanden dabei drei wundervolle, aber unspektakuläre Alben, die heute unter Sammlern hoch gehandelt werden. Von den Bandmitgliedern schaffte alleine der Sänger Jess Roden eine geringfügig erfolgreichere Solokarriere. Der Gitarrist Robbie Blunt tauchte in den 80ern auf Robert Plants Soloalben und bei Edie Brickell kurz wieder auf.
"Ace Of Sunlight" ist das zweite Album und gleichzeitig das letzte mit Roden und Blunt. Unter der Führung vom zweiten Gitarristen Kevyn Gammond gab's dann in 1973 noch ein weiteres Album bei der Polydor - und das war's dann.
Mehr ...
Hadley Caliman: "The Path" (Mainstream, 1971)
Gefunden in der Grabbelkiste!


(10.09.2012)
Mehr ...
Larry Coryell: "At The Village Gate" (Vanguard, 1971)
Gefunden in der Grabbelkiste!

(01.01.2016)
Mehr ...
Karen Dalton: "In My Own Time" (Paramount/Just Sunshine, 1971)
Lost And Found!


(05.12.2006)
Mehr ...
Julie Driscoll: "1969" (Polydor, 1971)
Aus der Grabbelkiste!


(29.03.2012)
Mehr ...
Flamin' Groovies: "Teenage Head" (Kama Sutra, 1971)
Die Groovies aus San Francisco sind eines der bestgehütetsten Geheimnisse des Rock'n'Roll. Auch dieses, ihr viertes Album fand damals leider kaum Käufer. Das lag vielleicht daran, dass sie mit ihrem krachigen und punkigen Rock'n'Roll nicht in das Flowerpower-San Francisco von 68/69 passten. Dafür gelten sie in Insiderkreisen und besonders in Europa als absolute Kultband. Das Titelstück ist von vielen Bands (z.B. Ducks Deluxe) gecovert worden.
Mehr ...
Golden Earring: "Seven Tears" (Polydor, 1971)
Lost And Found!


(März 2007)
Roy Harper: "Stormcock" (EMI/Harvest, 1971)
(19.06.2016)
Mehr ...
John Hartford: "Aereo-Plain" (Warner, 1971)
John Hartford kennen manche von euch nur von seinem Hit "Gentle On My Mind" für Glen Campbell. Nach wechselhaften Jahren bei RCA unterschrieb der exzentrische und für seinen schrägen Humor bekannte Musiker 1971 bei Warner Brothers und erschuf mit "Aereo-Plain" ein Meisterwerk des Progressive Bluesgrass. Zur Seite standen ihm dabei Vassar Clements (Fiddle), Norman Blake (Gitarre), Randy Scruggs (Bass) und Tut Taylor (Dobro), die den traditionellen Rahmen für Hartford´s Eskapaden bildeten.
"Help Yourself" (United Artists, 1971)
Das ausgezeichnete Debütalbum einer der bestgehütetsten Geheimnisse des britischen Pubrocks in den frühen 70ern. Meist taucht die Truppe nur als Fussnote in Artikeln über zwei andere Bands auf, die damals ebenfalls bei United Artists waren und ein wenig erfolgreicher waren, auch wenn das aus kommerzieller Sicht nicht viel heißen mag: mit Brinsley Schwarz teilten sie sich das Management und wohl die Vorliebe für amerikanischen Countryrock im Stil von The Band und CSN&Y. Mit Man teilten sie die Begeisterung für amerikanischen Kifferrock im Stil von den Grateful Dead und Quicksilver Messenger Service. Ausserdem fanden zwei der Musiker (Sänger, Gitarrist, Keyboarder & Songschreiber Malcolm Morley und Bassist Ken Whaley) nach dem Ende der Band bei Man ein neues Zuhause, und zwar auf deren besonders gelungenen 74er-Alben "Rhinos, Winos + Lunatics" (Morley und Whaley) und "Slow Motion" (nur Whaley). Ein wenig bekannt wurden eigentlich nur ihr Drummer Dave Charles (spielte lange für Dave Edmunds und ist ein gefragter Toningenieur und Produzent) und ihr Teilzeit-Roadie Sean Tyla.


(19.04.2010)
Mehr ...
"Joy Of Cooking" (Capitol, 1971)
Lost And Found!
Mehr ...
Krokodil: "An Invisible World Revealed" (United Artists/Liberty, 1971)
Das dritte Album der Schweizer Band gilt als ein Meilenstein des "Krautrocks" der frühen 70er. Wegen der gemeinsamen Muttersprache und der intensiven Touren der Band in Deutschland galten die Jungs damals wohl als "Deutschrocker ehrenhalber". Was die Band hier in enger Zusammenarbeit mit Tonmeister Dieter Dierks zuwege gebracht hatte klingt absolut gelungen: tolles Songwriting, völlig abgefahrene Arrangements, fantasievolle Gitarrensoli und Sitarklänge von Walti Anselmo, virtuose Bluesharp und schöne Querflötentöne von Mojo Weideli (klasse Name!), interessantes Schlagzeugspiel von Bandleader Düde Dürst (schon wieder ein klasse Name!) und psychedelische Mellotronsounds vom Bassisten und einzigem Nichtschweizer der Truppe Terry Stevens. Insgesamt ein breites Spektrum von eher kurzen Folksongs ("Lady Of Atraction" mit schöner Open-Tuning-Zwölfsaitiger) bis hin zu langen "Progessive"/Bluesrock-Improvisationen. Ich bin auf das Album durch Frank Buske von der Berliner Band Steelyard Blues aufmerksam gemacht worden, der in meinem Plattenarchiv selber auf das Album "Swamp" gestossen war, lange Zeit das einzige Album, das ich neben einer Single von der Band aus meinen frühen Plattensammlertagen besaß. Ein nettes Sahnehäubchen dabei: jene alte Single "Pollution/Lady Of Attraction" befindet sich als Bonustrack auf meiner frisch erworbenen Reissue-CD!
Mehr ...
L. A. Getaway (Elektra, 1971)
Lost And Found!
Mighty Baby: "A Jug Of Love" (Blue Horizon, 1971)
Zweites, letztes und auch einziges in meinem Besitz befindliches Album dieser zu Unrecht unbekannt und obskur gebliebenen englischen Hippieband (das nannte man damals "Progressive"), hervorgegangen aus der Beatband The Action, von der man auch nur weiß, dass sie die zweitbekannteste Entdeckung von George Martin waren. Statt langer Beschreibung hier nur der kurzer Hinweis, auf das, was die beteiligten Musiker nach Auflösung der Band so machten: Sänger/Gitarrist Bam King gründete Ace (über diese Verbindung bin ich auch erst auf Mighty Baby aufmerksam geworden!), Sologitarrist Martin Stone tat sich wieder mit seinem alten Kumpel Snakefinger zu Chilli Willi & The Red Hot Peppers zusammen (noch so'ne obskure Truppe!), Pianist/Flötist Ian Whiteman, Trommler Roger Powell und Bassist Michael Evans wurden zu (mehr oder weniger) gefragten Studiomusikern (u. a. für John Martyn, Andy Roberts, Sandy Denny, Iain Matthews, Gary Farr sowie Richard & Linda Thompson).
Mehr ...
Charlie Musselwhite: "Takin' My Time" (Arhoolie, 1971)
Neben Paul Butterfield ist Charlie Musselwhite sicherlich einer der bedeutendsten weißen Harmonikaspieler des Blues. "Takin' My Time" ist das Debüt des damals 27jährigen beim legendären Arhoolie-Label aus Berkeley. Den Kern der Begleitband stellen zwei Jungspunds von der "Charles Ford Band" gestellt: Robben Ford (Gitarre, 19 jahre alt) und sein "älterer" Bruder Pat Ford (Schlagzeug, 21 Jahre alt), am Bass Gerald Pedersen und am Piano Skip Rose.
Mickey Newbury: "Frisco Mabel Joy" (Elektra, 1971)
Eingespielt mit den Top-Leuten der Nashville Szene (Kenny Buttrey, Chet Atkins, Wayne Moss, Norbert Putnam, Buddy Spicher, David Briggs, Charlie McCoy u. a.), sowie dem Nashphilharmonic Orchester & Chor.
Elvis Presley hatte mit dem Song "An American Trilogy", einer Verbindung von drei amerikanischen Traditionals, später einen Riesenhit, dazu gibt´s das bluesige "Mobile Blue", das ganz leise/traurige "Frisco Depot" und der Country-Walzer "The Future´s Not What It Used To Be", ebenfalls in seiner Tristesse nicht von dieser Welt. Zwischen den Songs gibt es Regen-, Sturm- und Zuggeräusche, die sehr zur düsteren Atmosphäre beitragen. Eine kluger Schachzug, obwohl Newbury diese `Noises´ nur einbaute, weil er auf bereits benutztem Band aufnahm, welches in den Pausen extrem rauschte. Außerdem interessante Insrumentaltracks, die natürlich "normale" Countryhörer verschreckt haben.
Keiner verstand diese Songepen damals. Sowohl für Country als auch für Rock war das viel zu abgefahren. Einfach gigantisch!
2001 erschien auf Glitterhouse mit "Frisco Mabel Joy Revisted" eine wunderbare Hommage an dieses Album. Die Walkabouts, Kris Kristofferson, Bill Frisell und andere Künstler covern jedes Lied der grandiosen Vorlage.
Mehr ...
John Prine (Atlantic, 1971)
Das Debüt des auch heute immer noch sehr aktiven Singer & Songwriters (hat jetzt sein eigenes Label "Oh Boy", auf dem er seine eigenen Platten, aber auch die anderer Künstler vertreibt). Enthält drei seiner absolut besten Songs ("Hello In There", "Sam Stone" und natürlich "Angel From Montgomery").
Mehr ...
Andy Roberts: "Home Grown" (Philips, 1971)
Andy Roberts war Gitarrist der "Liverpool Scene" und präsentierte hier sein Debut als Solist. Tolle Songs, tolle Stimme, wunderbare Instrumentalarbeit zwischen Folk und Rock. Allerdings war es nicht sein Ding, im Mittelpunkt zu stehen. Deswegen arbeitete er danach lieber wieder im zweiten Glied, begleitete viele Künstler, schrieb Filmmusik und gründete u. a. mit Iain Matthews 1972 Plainsong.
Linda Ronstadt (Capitol, 1971)
Drittes, titelloses Soloalbum einer der wichtigsten amerikanischen Sängerinnen zwischen Country, Rock & Pop (inzwischen ist sie ja auch in der Jazzwelt zuhause) mit ihrem vielleicht am stärksten von der Countrymusik geprägten Album. "Linda Ronstadt" gilt als ein Meilenstein des Countryrocks und präsentiert erlesenes Songmaterial der alten Garde, z.B. Johnny Cashs "I Still Miss Someone" und Patsy Clines "I Fall To Pieces" und "Crazy Arms", sowie Lieder damals noch nicht so bekannter Autoren: "Birds" von Neil Young, sowie Lieder von Eric Kaz, Eric Anderson und Livingston Taylor. In der Begleitband spielten damals Bernie Leadon, Glenn Frey und Don Henley, die sich bald darauf als Eagles selbständig machten und ebenfalls sehr erfolgreich wurden
Pharoah Sanders: "Thembi" (Impulse!, 1971)
Zwischen 1968 und 1971 hat der Saxofonist eine große Zahl guter Platten beim feinen Impulse-Label veröffentlicht, auf dem auch schon das Spätwerk von Coltrane herauskam. Was ist dieses mal anders als etwa bei "Karma" oder "Jewels Of Thought"? Leon Thomas jodelt nicht mehr, Lonnie Liston Smith setzt sogar einmal ein Rhodes-E-Piano ein (steh ich SEHR drauf!). Insgesamt kürzere Lieder mit einer grösseren stilistischen Breite. Nach wie vor eine tolle Musik!
The Savage Rose: "Your Daily Gift" (Polydor, 1971)
Album #4 von Dänemarks bester Rockband, aufgenommen in Italien, mehr Folk- und Gospelelemente, aber wenige "Progrock" als auf dem erst kürzlich von mir entdeckten und hochgeschätzten Vorgänger "Travelin'". Zum ersten Mal kann man auch die Pedalsteel von Nils Tuxen wahrnehmen, der bald darauf leider aber die Band verlässt, um zu Hamburgs bestem Steeler zu werden. Im Mittelpunkt steht aber noch mehr als bisher Sängerin Annisette, die immer besser wird. Klanglich wie immer ein Genuss ist das Doppel an Orgel und Piano der Koppel-Brüder, während der Abgang der dritten (!) KeyboarderinMaria mit ihrem Spinett kaum auffällt. Auf ein oder zwei Songs wird dieses für Rockmusik (zu recht?) eher ungewöhnliche Instrument von ihrem Ex-Mann Thomas Koppel gespielt.


(12.08.2009)
Mehr ...
Paul Siebel: "Jack-Knife Gypsy" (Elektra, 1971)
... und ein weiterer der vielen vergessenen Singer/Songwriter dieser Zeit, auf den man eigentlich nur aufmerksam werden kann, wenn man sich die Credits auf Platten von Tom Rush, Linda Ronstadt oder Bonnie Raitt mal etwas genauer anschaut. Auf diese Art und Weise habe ich z.B. Chris Smither für mich entdeckt, bei dem sich Bonnie Raitt mehrfach mit Liedmaterial versorgt hat. Von Paul Siebel hat Mrs. Raitt ebenfalls zwei Lieder aufgnommen: "Any day Woman" auf ihrem Debütalbum vom gleichen Jahr und "Louise" auf "Sweet Forgivness" von 1977. Letzteres Lied dürfte am bekanntesten in der Version von Leo Kottke sein.
Keines dieser Lieder befindet sich leider auf "Jack Knife Gypsy", dem einzigen Album von Paul Siebel, das bisher den Weg aus einer Grabbelkiste in meine Plattensammlung finden konnte. Viele Alben gibt's von dem Mann sowieso nicht - eine gute Gelegenheit, um mal wieder was schönes und doch obskures auszugraben.
Hier noch der Hinweis auf die - wie immer bei Elektra - vorzüglichen Begleitmusiker: u.a. hört man David Grisman an der Mandoline, Buddy Emmons an der Pedal Steel, und Clarence White an der E-Gitarre!


(12.02.2006)
David Wiffen (Fantasy, 1971)
Die Platte klingt genauso, wie der Mann aus der Wäsche guckt. Guter Singer/Songwriter-Stoff, leider völlig untergegangen damals. Wenn nicht einige andere Sänger sein "Lost My Driving Wheel" gecovert hätten, wäre er sicherlich völlig in Vergessenheit geraten. Was sehr schade wäre ...
Mehr ...
Townes van Zandt: "Delta Momma Blues" (Tomato, 1971)
Ende der 60er/Anfang de 70er brachte TVZ eine handvoll ausgezeichneter Alben heraus, die sich damals aber mehr recht als schlecht verkauften. Auf dem vierten Album, diesmal in New York produziert, gibt es wieder geniale Songs, u.a.: "Rake" und "Nothin'" (von Calvin Russell, Eric Taylor u. a. gecovert).