Das Album des Jahres
The Go-Betweens: "Spring Hill Fair" (Sire, Sep. 1984)
Der Ausflug der Australier zu einem Major-Label war künstlerisch gelungen (finde ich zumindest!), aber kommerziell ein Desaster. Danach ging es wieder zum Indie Beggars Banquet, wo etwas kleinere Brötchen gebacken werden (die aber auch satt machen). Für Hardcore-Fans sicherlich nicht das beste Album der Band (igitt: große Plattenfirma! Damals waren Madonna und die Talking Heads bei Sire!). Mir gefällt es aber u. a. deshalb so gut, weil die genialen Songs von Forster/McLennan endlich mal mit gutem Sound aufgenommen wurden, bei Jacques Loussier ("Play Bach...") in Frankreich, und mit Robert Vickers endlich ein hauptamtlicher Bassist dabei war, damit sich Grant McLennan auf die Gitarre konzentrieren konnte. Geniale Songs gibt es außerdem hier zuhauf: "Bachelor Kisses", "Man 'O Sand To Girl O' Sea", "Part Company" etc.
Mehr ...
weitere Highlights ...
The Smiths (Rough Trade, Feb. 1984)
Das Debütalbum der Band um den Sänger/Texter Morrissey und den Gitarristen/Komponisten Johnny Marr. Als es damals erschien, reagierte – schon im Vorfeld – die englische Presse wieder einmal völlig hysterisch und jubelte die Band in die Charts. Ausnahmsweise mal zu Recht. Die Smiths haben Britanniens Musikwelt nachhaltig beeinflusst. Vor den Smiths war Morrissey schon als Bücherschreiber aktiv ("James Dean Isn't Dead") und leitete die UK-Filiale des New York Dolls Fan Clubs.
Ich habe aber zugegebenermaßen bis zum dritten Album "Meat Is Nurder" gebraucht, um diese Band für mich zu entdecken!
Bei einigen Titeln ist übrigenz mein alter Bekannter Paul Carrack (Ace, Squeeze, Nick Lowe, Roxy Music, Mike & The Mechanics, etc.) an den Keyboards dabei.
Joe Jackson: "Body & Soul" (A&M, März 1984)
Ich bin zwar kein richtiger Fan des britischen Genies und Misanthropen, aber ich finde, dass dies ein wunderbares Album ist - nicht zuletzt wegen des coolen, an eine alte Blue Note-Platte von Sonny Rollins angelehnten Covers.
Laura Nyro: "Mother's Spirtual" (Columbia, März 1984)
Nach sechs Jahren Pause mal wieder ein Album der Sängerin, Pianistin und Songschreiberin, die ihre größten Erfolge bereits als Teenager Ende der 60er feierte, als teilweise mehrere ihrer Songs gleichzeitig in den US-Charts waren - leider aber immer in den Versionen anderer Künstler (z.B. "Wedding Bell Blues" von den 5th Dimensions, "Eli's Coming" von Three Dog Night, "Stoney End" von Barbara Streisand, "And When I Die" von Blood, Sweat & Tears), dabei waren alle ihre eigenen Alben, so auch dieses von Todd Rundgren produzierte, immer von beeindruckender Qualität. Kleines Kuriosum am Rande: ihren einzigen eigenen Hit hatte sie mit einer Coverversion: "Up On The Roof" von Carole King.
Scott Walker: "Climate Of Hunter" (Virgin, März 1984)
Eine sehr merkwürdige Platte - aber irgendwie spürt man die Größe, die darin steckt. Kennt Ihr das auch: Ihr glaubt ein Meisterwerk zu hören - und wisst gleichzeitig, dass Ihr als Hörer dafür eigentlich noch nicht reif seid. Nun ja ...
Die Band, die diese schweren Klänge produziert, kommt im wesentlichen aus dem Van Morrison-Umfeld (Drummer Pete van Hooke, Trompeter/Keyboarder Mark Isham, die Gitarristen Ray Russell und Phil Palmer). Nur Mark Knopfler und Billy Ocean scheinen sich hier irgendwie hin verirrt zu haben.
(2004)
Das ist schon irgendwie merkwürdig: vor etwa zwei Jahren habe ich bei meiner Auswahl der Inselplatten "Climate Of The Hunter" zu meiner Lieblinxplatte des Jahres 1984 erklärt. Jetzt ist gerade im 11-Jahre-Abstand "The Drift", der Nachfolger zum 1995-Werk "Tilt", erschienen und Virgin hat "Climate Of The Hunter", angeblich die schlechtverkaufteste Platte der Firma endlich auf CD veröffentlicht, wobei ich natürlich zugegriffen habe, obwohl diese Veröffentlichungspolitik natürlich ziemlich opportunistisch ist. Während "Tilt" und "The Drift" ja völlig abgehoben sind und sich der Bewertung entziehen, finde ich "Climate Of The Hunter" nun doch nicht mehr ganz so toll. Zumindest habe ich meine Wahl zum Album des Jahres überdacht und mich inzwischen natürlich auf die Go-Betweens festgelegt!
(01.06.2006)
Mehr ...
Echo & The Bunnymen: "Ocean Rain" (WEA/Korova, Apr. 1984)
Mehr ...
The Gun Club: "The Las Vegas Story" (Chrysalis/Animal, April 1984)
Letztes Album der Band um den wilden Mann Jeffrey Lee Pierce vor deren Auflösung. Im nächsten Jahr folgt dann das sehr schöne Soloalbum "Wildweed", das natürlich trotzdem wie eine richtige Gun Club-Platte klingt. Mit dem 1987er Album "Mother Juno" besinnt sich der Mann wieder und nennt das ganze wieder korrekt.
The Moodists: "Thirsty's Calling" (Virgin/Red Flame, April 1984)
Nick Cave mit seiner Birthday Party und die Go-Betweens waren nicht die einzigen Australier, die sich damals in London herumgetrieben haben. Sänger Dave Graney und Trommlerin und Ehefrau (oder Freundin?) Clare Moore spielten mit ihren Mitstreitern einen Nick Cave nicht ganz unähnlichen punkigen Bluesrock, auch wenn Graney den Vergleich wohl nicht so gerne hörte. Ende der 80er gingen Graney und Moore zurück nach Australien und machten zuerst mit den White Buffalos und den Coral Snakes sowas wie Countryrock (sie coverten auf "My Life On The Plains" ganz wunderbar Gram Parsons und Gene Clark) und haben im neuen Jahrtausend als The Dave Grane Show auch den Computer entdeckt, was mir persönlich dann nicht mehr ganz so gut gefällt. Was bleibt unterm Strich: ein begnadeter Sänger, der sich durchaus mit Van Morrison messen kann, in seiner wilden Frühphase.
David Sylvian: "Brilliant Trees" (Virgin, April 1984)
Das Solodebüt des ehemaligen Japan-Sängers, begleitet von seinem Bruder Steve Jansen am Schlagzeug und Can-Bassist Holger Czukay und unterstützt von zahlreichen Gästen (u.a. Basslegende Danny Thompson, dem japanischen Klangzauberer Ryuichi Sakamoto und gleich drei außergewöhnlichen Jazztrompetern: Kenny Wheeler, Jon Hassell und Mark Isham!) ist klanglich und musikalisch ein Meisterwerk. Eine meiner ersten und liebsten CDs.
Nick Lowe: "Nick Lowe And His Cowboy Outfit" (F-Beat, Mai 1984)
Ganz klar: Nick Lowe, Ex-Sänger und Bassist bei Pubrock-Legende Brinsley Schwarz und danach mit Dave Edmunds bei Rockpile, ist einer meiner Lieblingssongschreiber aus England. Und auch seine Soloalben liefern immer angenehm zu hörenden, irgendwie altmodischen und doch frischen Pop. Sicherlich ist er in den 80ern nicht mehr so hip wie in den 70ern, als er half, das Kultlabel Stiff mit auf die Beine zu stellen. Hier wird jetzt einfach nur zeitlos geschuffelt. Mit dabei sind als feste Band: Paul Carrack (Ex-Ace) an den Tasten, Martin Belmont (Ex-Ducks Deluxe) an der Gitarre und Bobby Irwin am Schlagzeug. Dieses Viererbande könnte man auch die Pubrock-Allstars nennen - wenn dieser Begriff nicht so dämlich klingen würde!
Mehr ...
The Dream Syndicate: "Medicine Show" (A&M, Juni 1984)
Das erste Album der Band bei einer großen Firma - und trotzdem (?) klasse. Das war damals auch der (Wieder-)Einstieg für mich nach einer langen und wichtigen Bluesphase in die Welt des Gitarren

rocks

. Danke, Steve Wynn.
Mehr ...
Everything But The Girl: "Eden" (WEA/Blanco Y Negro, Juni 1984)
Debütalbum und direkter Chartserfolg eines meiner Lieblingsduos aus England (natürlich nicht die blöden Eurythmics!). Sängerin Tracey Thorn hat eine wunderbare Stimme (die mir zum ersten Mal auf den Alben "Liberty Belle..." der Go-Betweens und "Mainstream" von Lloyd Cole aufgefallen war. Ihr Partner ist der Gitarrist und Gelegenheitskeyboarder und -sänger Ben Watt. Beide schreiben getrennt und auch gelegentlich zusammen ziemlich gute Songs. Unterstützt werden sie bei der Umsetzung von einer vorzüglichen Band: Simon Booth (Gitarre, von Working Week), Bosco De Oliveira (Perkussion), Charles Hayward (Schlagzeug), Chucho Merchan (Kontrabass), Pete King (Altsax), Nigel Nash (Tenorsax) und Dick Pearce (Trompete).
Der Sound? Irgendwo zwischen Folk, Pop und Jazz, sehr laidback, aber immer tauglich für ein breites Publikum.
Prince & The Revolution: "Purple Rain" (Warner, Juli 1984)
Sein Meisterwerk darf natürlich in dieser Liste nicht fehlen!
Robyn Hitchcock: "I Often Dream Of Trains" (Midnight Music, Sept. 1984)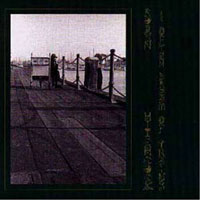 Das legendäre Solo-Akustikalbum des ehemaligen Chefs der Soft Boys und zukünftigen Chefs der Egyptians. Dazu passt dann noch die DVD zum 25jährigen Veröffentlichungsjubiläum, auf der Hitchcock das komplette Album live auf die Bühne bringt.


(2009)
Mehr ...
Hüsker Dü: "Zen Arcade" (SST, Sept. 1984)
Mit diesem größenwahnsinnigen Doppelalbum mit ca. 25 Songs (!) gelang dem Punkrock-Trio aus Minneapolis der große Durchbruch. Einen großen Teil der Faszination dieser Band ging vom Gegensatz der beiden Sänger/Songschreiber Bob Mould (Gitarre) und Grant Hart (Schlagzeug) aus. Dazwischen hielt Bassist Greg Norton die ganze Sache zusammen. Während Meistergitarrist Mould die komplexeren Songs schrieb, war Grant Hart eher für die "poppige" Seite zuständig.
Lloyd Cole & The Commotions: "Rattlesnakes" (Polydor, Okt. 1984)
Ein grandioses Debüt der schottischen Band, dessen Qualität Lloyd Cole danach mit Band oder Solo nie mehr erreicht hat - obwohl auch spätere Alben nicht schlecht sind. Mitten im New-Wave voller Drumcomputer und übelster Digitalkeyboards war diese Band mit ihrem altmodischen Sound (unverzerrte Gitarren, Schlagzeug, echtes Piano, Hammond-Orgel, etc.) eine Wohltat für meine Ohren. Und nein: Cole war nicht der neue Dylan - oder der neue Lou Reed.
Rain Parade: "Explosions In The Glass Palace" (Enigma, Okt. 1984)
Nach dem Ausstieg von David Roback hatten sein Bruder Steven Roback und Matt Piucci nur Material für eine EP zusammen. In der Kürze liegt aber bekanntlich oft die Würze: für mich ist "Explosions..." das beste Album der Band.
Mehr ...
Screaming Blue Messiahs: "Good & Gone" (Big Beat, Okt. 1984)
Bill Carter und Chris Thompson spielten 1980-82 bei Motor Boys Motor, taten sich nach deren Split mit Drummer Ken Harris zusammen, um dieses ungewöhnliche Powertrio zu bilden. "Good & Gone" ist die Debüt EP, ein mittlerer Independent Erfolg, dem noch drei Alben bei WEA folgten, bevor die Band Ende der 80er dort wegen mangelnden kommerziellen Erfolges rausflog, um sich kurz danach aufzulösen. Die übliche Geschichte.
Talking Heads: "Stop Making Sense" (EMI/Sire, Okt. 1984)
Dies ist der Soundtrack zum gleichnamigen Konzertfilm von Jonathan Demme. Für mich einer der besten Konzertfilme überhaupt - obwohl ich eigentlich kein richtiger Talking Heads-Fan bin.
Nanci Griffith: "Once In A Very Blue Moon" (Philo, Dez. 1984)
Ein Frühwerk der texanischen Sängerin und Songschreiberin bei dem kleinen Philo-Label, bevor sie danach bei MCA noch etwas unpassend zur Countrysängerin aufgebaut werden sollte und schließlich erfolgreich bei Elektra landete. Neben tollen, guten eigenen Songs sind es hier aber vor allem die geschmackvollen Coverversionen, die überzeugen: "Rosehill Fair" (Bill Staines), "Once In A Very Blue Moon" (Pat Alger) und "If I Were The Woman You Wanted" (Lyle Lovett). Auch die Mitspieler sind von allerhöchster Güte: Saitenzauberer Mark O'Connor, Lyle Lovett höchstpersönlich, Lee Claytons Gitarrist Phil Donnelly, Banjo-Hexer Bela Fleck u.a.
Mehr ...
Any Trouble: "Wrong End Of The Race" (EMI America, 1984)
Viertes und letztes Album einer Klasseband, die leider mit ihrer Musik ein paar Jahre zu spät dran war. In den frühen 80ern wären sie mit Punk/New Wave sicherlich erfolgreicher gewesen, als mit ihrem klassischen Gitarrenpop. Das Debüt kam 1980 beim kultigen Stiff-Label raus, passte eigentlich auch ganz gut zwischen Nick Lowe und Elvis Costello und brachte einen kleineren Achtungserfolg. Der Nachfolger "Wheels In Motion" war aber nicht mehr so spannend. Das dritte titellose Album bei der US-Filiale von Mutter EMI geriet leider stark keyboardlastig und schielte wohl auf den New-Wave-Markt á la Tears For Fears. Das ging natürlich völlig schief, unter anderem, weil Sänger/Songschreiber/Gitarrist/Keyboarder Clive Gregson mit Hornbrille (OK.: Elvis C. trägt auch eine!), Halbglatze und Bäuchlein (klarer Punktsieger hier: Elvis C.) eher nach Lehrer oder Buchhalter aussah. Auf Album #4 wurde dann von den Pop-Ambitionen her deutlich zurückgerudert. Gregson konnte der Plattenfirma, zumindest für den heimischen englischen Markt, sogar ein Doppelalbum herausleiern, auf dem noch mal all das gezeigt wurde, was in der Band steckt. Hier wurde mit interessanten Gästen (Richard Thompson, Geoff Muldaur, Billy Bremner von Rockpile, Gavin & Ian Sutherland, Ian Matthews) entspannt gerockt und zeitloser Pop zelebriert. Haben leider nur nicht viele mitbekommen.
Rainy Day (Rough Trade/Pop Llama, 1984)
"Rainy Day" war eigentlich keine Band, sondern eine Session-Projekt der "Stars" des damals in Los Angeles aufblühenden "Paisley-Undergrounds", initiiert von Ex-Rain Parade David Roback. Mit dabei waren u. a. Kendra Smith, mit der er danach Opal gründete, Dennis Duck und Karl Precoda (Dream Syndicate), Susanna Hoffs und Vicki Peterson (Bangles), Matt Piucci, Will Glenn und Steven Roback (Rain Parade). Die Songs waren zwar "nur" Coverversonen, dafür aber sehr geschmackvolle: "I'll Keep It With Mine" (von Bob Dylan für Nico verfasst), "Flying On The Ground" und "On The Way Home" (Neil Young/Buffalo Springfield), "I'll Be Your Mirror" (Lou Reed/Velvet Underground), "Sloop John B." (Beach Boys/Pet Sounds), "Rainy Day, Dream Away" (Jimi Hendrix) und "Holocaust" (Alex Chilton/Big Star) u. a.
Mehr ...
Snakefinger's History Of The Blues: "Live In Bremen" (Rough Trade, 1984)
Eine sehr merkwürdige Bluesplatte. Der Engländer Snakefinger (Phil Lithman) machte in den 70ern Pubrock (Chilli Willi & The Red Hot Peppers) und arbeitet danach mit den Avantgarde-Rockern(?) The Residents zusammen. Dieses Livealbum (bei Radio Bremen aufgenommen) enthielt traditionelles Bluesmaterial, das völlig unironisch und absolut groovig präsentiert wurde. Die Frage bleibt: wie kommt der Mann mitten in den 80ern auf sowas? Vielleicht als intellektuelle Version der Blues Brothers? Und dann auch noch bei der deutschen Abteilung des englischen New-Wave-Kultlabels Rough Trade? Fragen über Fragen! Es gibt übrigenz keine CD und es sind damals angeblich nur 1000 LPs gepresst worden: ein ultra-rares Teil!
The Jazz Butcher: "A Scandal In Bohemia" (Glass, 1984)
The Jazzbutcher ist das irreführende Pseudonym des Engländers Pat Fish und gleichzeitig der Name seiner Band. Die Musik ist weder mörderisch-blutrünstig noch jazzig-intellektuell - eher ein wunderbar unspektakulärer Gitarrensound mit viel britischem Humor und Coolness.
Mehr ...